Did Van Gogh exchange his paintings?
Vincent van Gogh has probably sold only one painting during his life. But he also exchanged his work, for example with Paul Gauguin and Emile Bernard.
Today 133 years ago, on 11 September 1888,
Vincent van Gogh wrote to Theo from Arles:
"My letter to Gauguin has gone off; I asked them for an exchange if they wish; I would so much like to have here Gauguin's portrait of Bernard and Bernard's of Gauguin."
Gauguin and Bernard complied with Van Gogh's request in early October, but instead of painting each other's portrait they opted to paint a self-portrait with the other's portrait in the background. In exchange Paul Gauguin got Self-portrait and Emile Bernard Quay with sand barges.
Quay with Sand Barges
Arles, 1888
Oil in canvas
55.1 x 66.2 cm
Museum Folkwang, Essen, Germany
You may also like to read: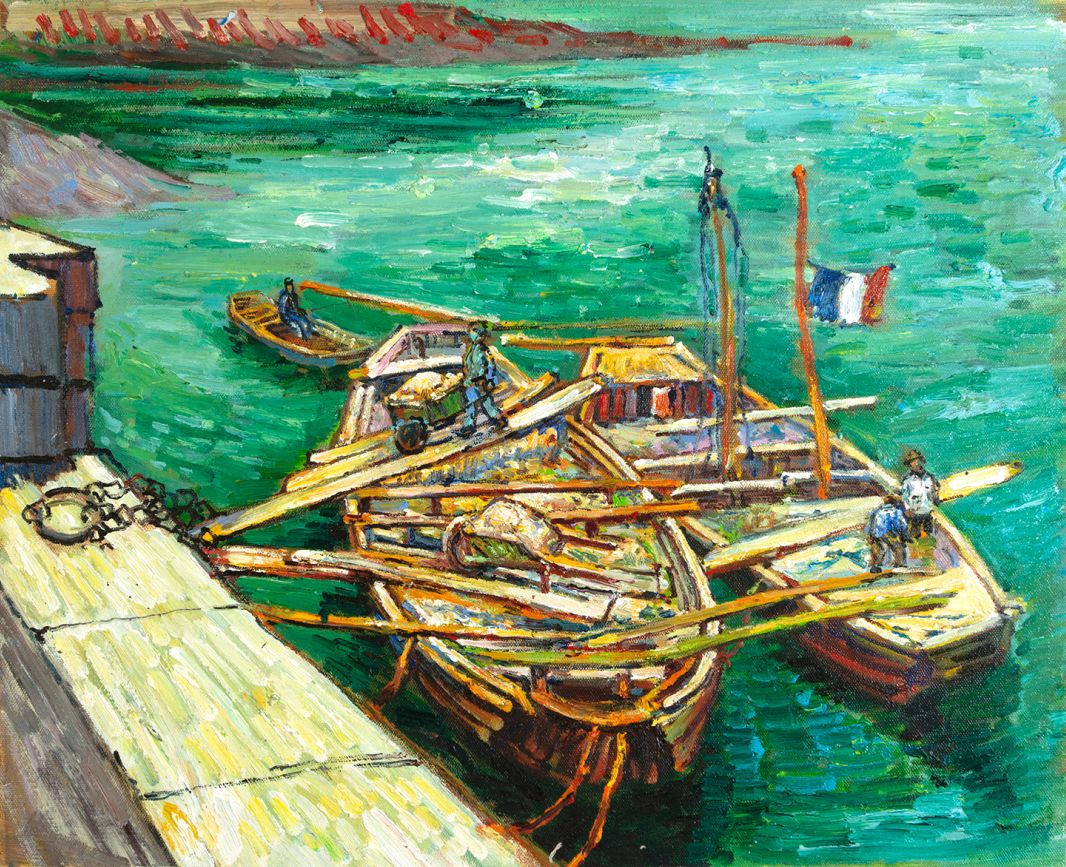 Our hand-painted reproduction of Van Gogh's
'Quay with Sand Barges'
.
Your daily dose of Van Gogh.
<< previous
|
next >>