Did Van Gogh feel he was part of history?
Vincent van Gogh was aware of his contribution to art in general. Paintings were necessary to help art history go forward, whether created by himself or by other artists.
Not only by discussing art with his fellow artists but also by copying art in his own style Van Gogh would help future artists to stand on his shoulders in their turn.
Today 134 years ago, on 28 June 1888,
Vincent van Gogh wrote to Theo from Arles:
"Yesterday and today I worked on the sower, which has been completely reworked. The sky is yellow and green, the earth purple and orange. There's definitely a painting like that to be made of this splendid subject, and I hope it will be done one day, either by someone else or by me."
Sower with setting sun
Arles, 1888
Oil on canvas
64,2 x 80,5 cm
Kröller-Müller Museum, Otterlo, The Netherlands
You may also like to read: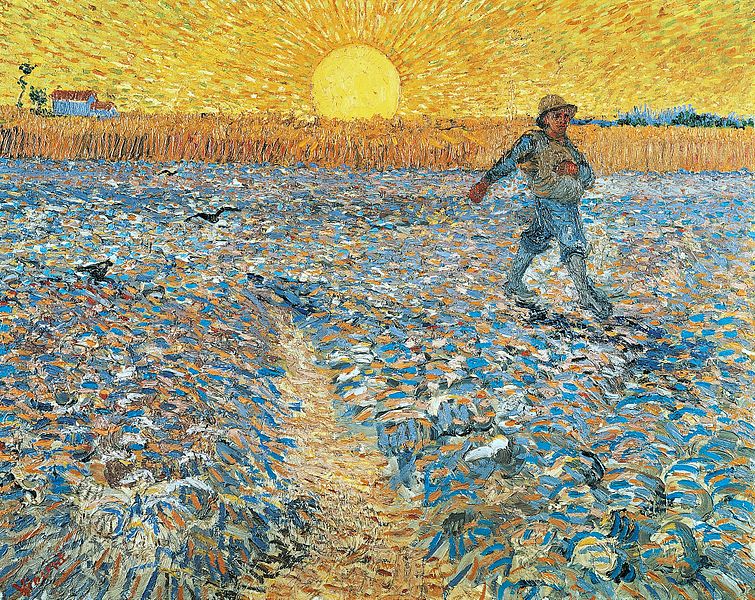 Van Gogh's '
Sower with setting sun
'
<< previous
|
next >>
Your Daily Dose of Van Gogh
What did Vincent van Gogh write on this day?
Find out in your
FREE Van Gogh e-book
.
Hundreds of questions answered by Van Gogh himself!