Did Van Gogh get along well with the people in Nuenen?
It wasn't easy for Vincent van Gogh to move back to his parents in Nuenen in 1883. Fortunately he got along well with the peasants and weavers there who were an excellent painting subject for Vincent.

He soon had a busy life where he even gave art lessons to locals Willem van de Wakker, Anton Kerssemakers and Antoon Hermans.
Today 138 years ago, between about 21 and 24 January 1884,
Vincent van Gogh wrote to Theo from Nuenen:

"I can't keep my mind on writing and I have little time for it, because when I'm not with Ma I'm at a weaver's nearby, where I'm working on 2 painted studies. Write to me soon, with a handshake. Ever yours, Vincent"

Weaver Facing Right
Nuenen,1884
Oil on canvas on panel
37 x 45 cm
Private collection after auction at Christie's in Londen in 2006

You may also like to read: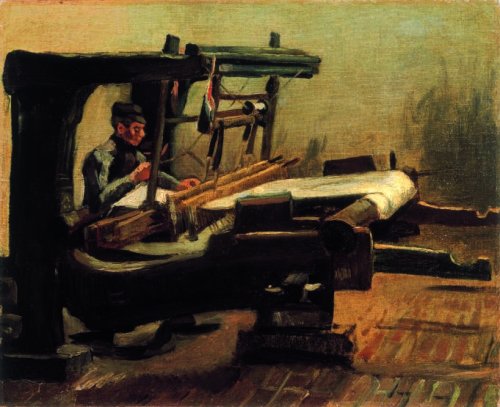 Van Gogh's 'Weaver Facing Right'
Your daily dose of Van Gogh.
<< previous
|
next >>