Why was Vincent van Gogh worried about Theo's business?
Vincent's brother Theo was a successful art dealer in Paris. Despite economic recession since 1873, Theo's business in high-end works by well-established artists had been going fine. But would prices keep going up? Vincent 'did not expect a future of success, but a future of struggle.'

It would be beyond Van Gogh's comprehension that his relatively unknown painting 'Huts surrounded by Olive Trees and Cypresses' was auctioned for $71.4 million USD in 2021.
Today 138 years ago, on 23 January 1885,
Vincent van Gogh wrote to Theo from Nuenen:

"Prices have risen to their present heights in a very short time, relatively speaking — in, let's say, 40 years or so at most. And would it need more time than that to roll down the mountain again? As a rule, it's easier and quicker to go downhill than uphill. And yet — there's something in art which means that it's always possible — there's at least a chance to increase the numbers of the buying public. But again, will people create that new public? If not, I fear for my part that it will fall as quickly as it rose."

Huts surrounded by Olive Trees and Cypresses
Saint-Rémy-de-Provence, 1889
Oil on canvas
45,5 x 60,3 cm
Private collection

You may also like to read: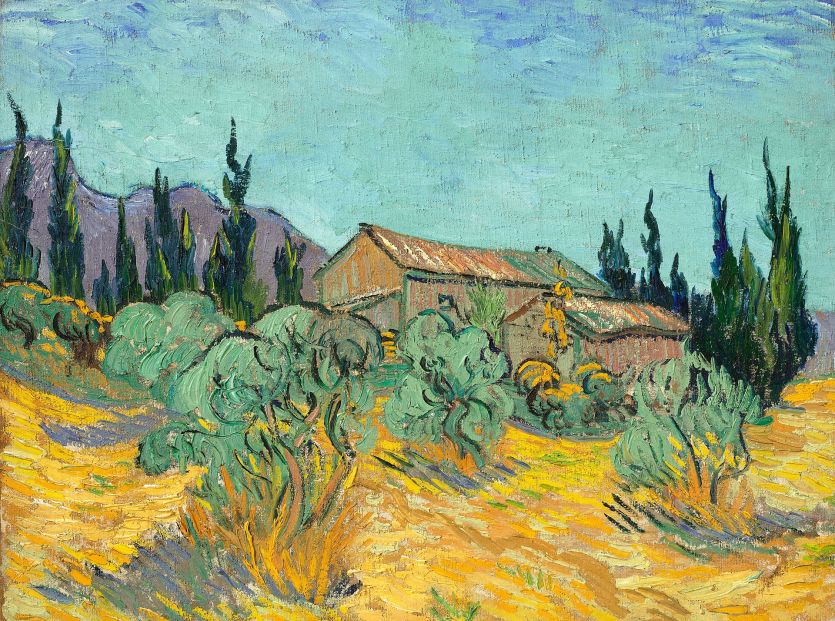 Van Gogh's '
Huts surrounded by Olive Trees and Cypresses
'
<< previous
|
next >>
Your Daily Dose of Van Gogh
What did Vincent van Gogh write on this day?
Find out in your
FREE Van Gogh e-book
.
Hundreds of questions answered by Van Gogh himself!