Did Van Gogh like poetry?
Vincent van Gogh was an avid reader of English and French literature. He enjoyed poetry by Jules Adolphe Aimé Louis Breton (1 May 1827 – 5 July 1906), a French naturalist painter and shared Breton's poems with his friend Anthon van Rappard.
Today 138 years ago, on 8 March 1884,
Vincent van Gogh wrote to Anthon van Rappard from Nuenen:

"My dear friend Rappard, Here, too, are some of the poems by Jules Breton, if you don't have them I'm sure they'll really touch you. Today, or rather in the last few days, I've painted a study of the loom of which you have the drawing."

It might be that Van Gogh is referring here to:

Weaver and a spinning wheel
Nuenen, 1884
Oil on canvas
62,5 x 84,4 cm
Museum of Fine Arts, Boston

You may also like to read: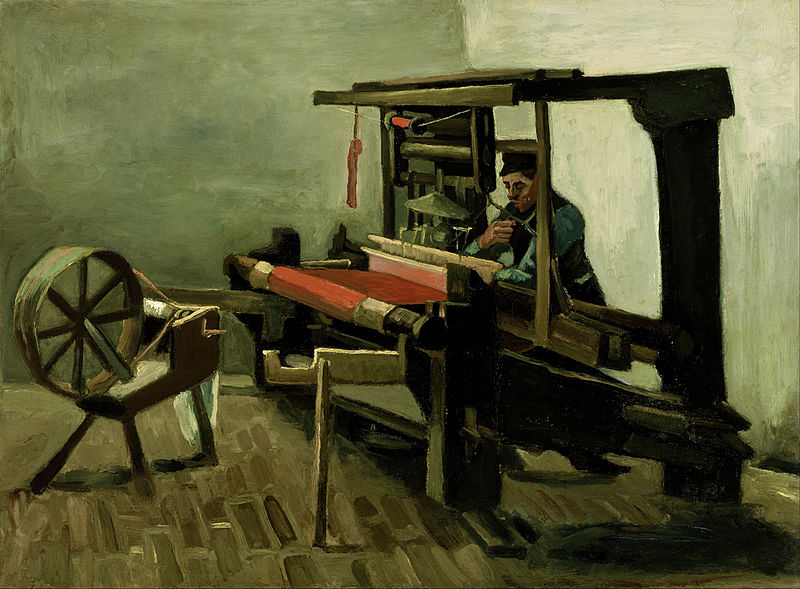 Van Gogh's 'Weaver and a spinning wheel'
<< previous
|
next >>
Your Daily Dose of Van Gogh
What did Vincent van Gogh write on this day?
Find out in your
FREE Van Gogh e-book
.
Hundreds of questions answered by Van Gogh himself!