Did Van Gogh like ugly faces?
In the Potato Eaters Van Gogh wanted to show respect for honest hard working peasants without painting them more attractive than they were. And two years earlier Van Gogh appreciated the expression of an old man with an eye patch, following two other masters who were not afraid of showing ugliness.
Today 139 years ago, on 5 February 1883,
Vincent van Gogh wrote to Theo from The Hague:
"I thought of Heyerdahl's words — I don't like a figure to be too degenerate — when I was drawing not the woman but the old man with a bandage over his eye, and I found they were not true. There are ruins, absolute ruins, of physiognomies, which nonetheless have something that I see fully expressed in, for example, the
Hille Bobbe by Frans Hals
or some heads by Rembrandt."
Old man in his Sunday best with an eye patch
The Hague, 1882
Pencil, lithographic chalk, washed, heightened with black and white
46,5 x 27,5 cm
Fogg Art Museum, Cambridge (MA)
You may also like to read: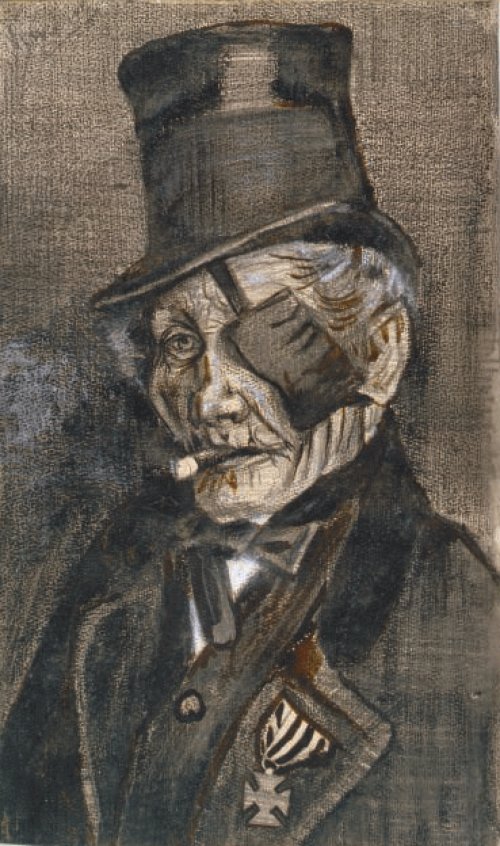 Vincent van Gogh's 'Old man in his Sunday best with an eye patch'
Your daily dose of Van Gogh.
<< previous
|
next >>