Was Vincent van Gogh vain?
Van Gogh wasn't particularly vain. He was aware that he was 'starting to look worse and worse' when his teeth were breaking off one after another in 1886. The dental problems causing him pain and eating problems were a bigger worry to him than his looks though.

Van Gogh's self-portraits are not a sign of vanity either. He painted these to save money on models.
Today 137 years ago, on 6 February 1886,
Vincent van Gogh wrote to Theo from Antwerp:

"I also still have two more teeth to be filled, then my upper jaw, which was most affected, will be all right again. ...Some years of those 10 years that I appear to have spent in prison will disappear as a result. Because bad teeth, which one so seldom sees any more as it's so easy to get them put right, since bad teeth give a physiognomy a sort of sunken look."

Self-Portrait with Pipe
Paris, 1886
Oil on canvas
46 x 38 cm
Van Gogh Museum, Amsterdam

You may also like to read: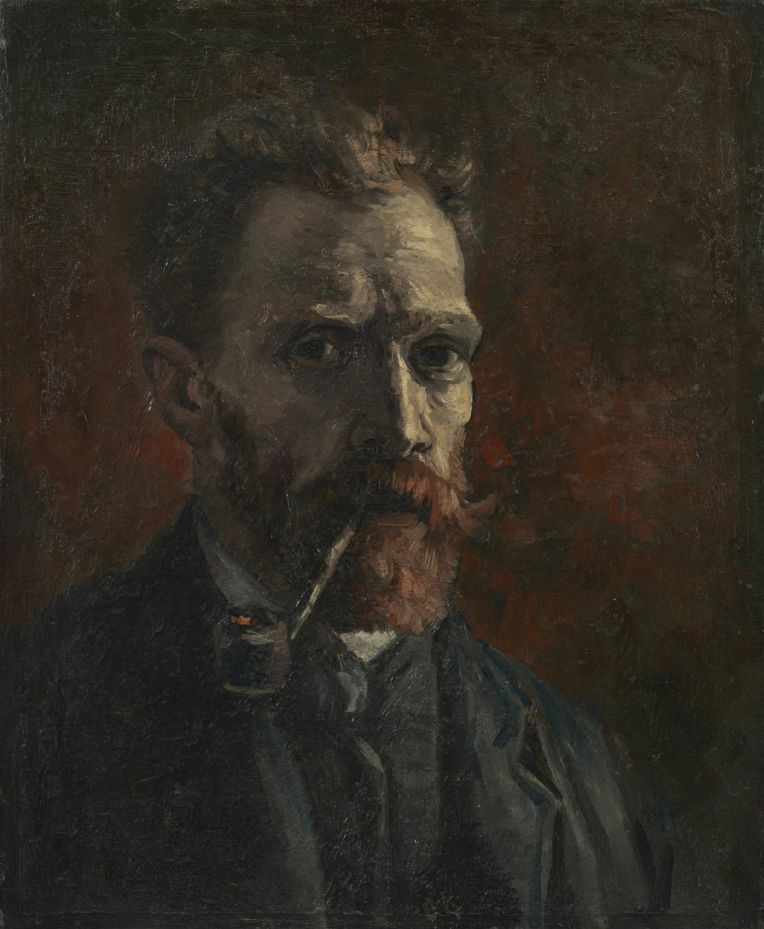 Van Gogh's 'Self-Portrait with Pipe' painted at 33 years old.
Your daily dose of Van Gogh.
<< previous
|
next >>