Did Van Gogh mean to paint Last Supper?
Vincent van Gogh's father, Theodorus van Gogh, was a pastor for a Dutch reformed church. Vincent's uncle, Johannes Paulus Stricker, was a theologian and biblical scholar and mentored Vincent to become a preacher. Vincent failed and in 1880, at age 27, he started his career as a painter instead. But had religion disappeared from his life?
On 24 June 1880 Vincent wrote to his brother Theo:
"Try to understand the last word of what the great artists, the serious masters, say in their masterpieces; there will be God in it. Someone has written or said it in a book, someone in a painting."
Cafe Terrace and Last Supper
Van Gogh's famous '
Cafe Terrace au Place du Forum
', painted in Arles in 1888, shows some typical features of Leonardo da Vinci's 'Last Supper', the famous mural painting in Milan from the late 1490's:
12 diners (apostles)
1 standing central figure (Jesus)
1 person leaving in the shadow (Judas)
window bars forming a cross (crucifix)
the light from the roof (halo)
Van Gogh didn't mention any of this in his letters. Religion had not disappeared from his life though.
To Theo van Gogh on 29 September 1888:
"That doesn't stop me having a tremendous need for, shall I say the word — for religion — so I go outside at night to paint the stars, and I always dream a painting like that, with a group of lively figures of the pals."
Interior of a Restaurant and Last Supper.
Also Van Gogh's '
Interior of a Restaurant
' has some similarities with 'Last Supper':
Did Van Gogh become a preacher after all?
Van Gogh created 900 paintings in 10 years. Despite of severe health problems he showed an unstoppable drive to succeed. Does his devotion to art mean he gave up his ambition to be a preacher? Perhaps he took the opportunity of art as a medium not only to inspire people with beautiful paintings, but also to bring a religious message across.
Inspirational
Our
hand-painted replicas of Van Gogh
don't have a religious message. We just like to offer the best alternative Van Gogh's masterpieces that can mainly be seen in museums. With more understanding of Van Gogh, his life, his thoughts, his worries and his joy in life, Van Goghs paintings may even be more impressive. 130 years ago a very special man died. Some people seem to be alive forever and keep inspiring many people all over the world.
You may also like to read:
Last Supper by Leonardo Da Vinci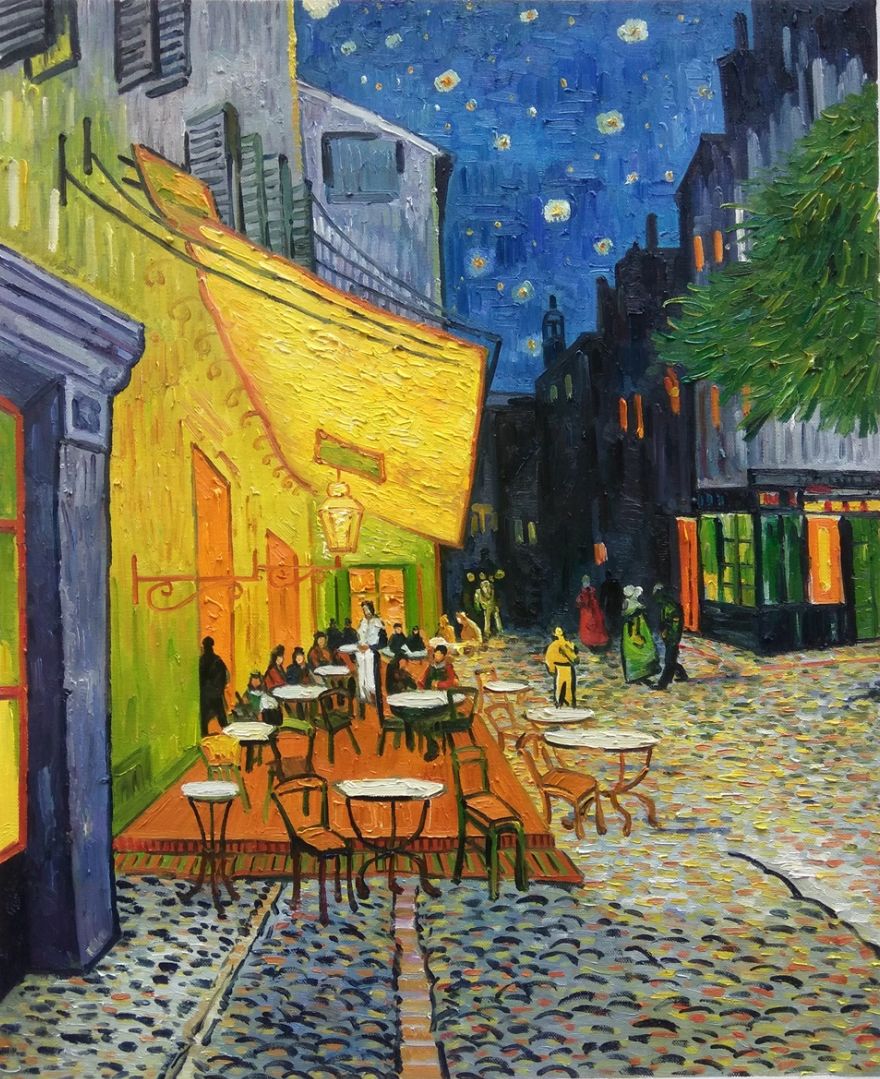 Our hand-painted replica of Van Gogh's
Cafe Terrace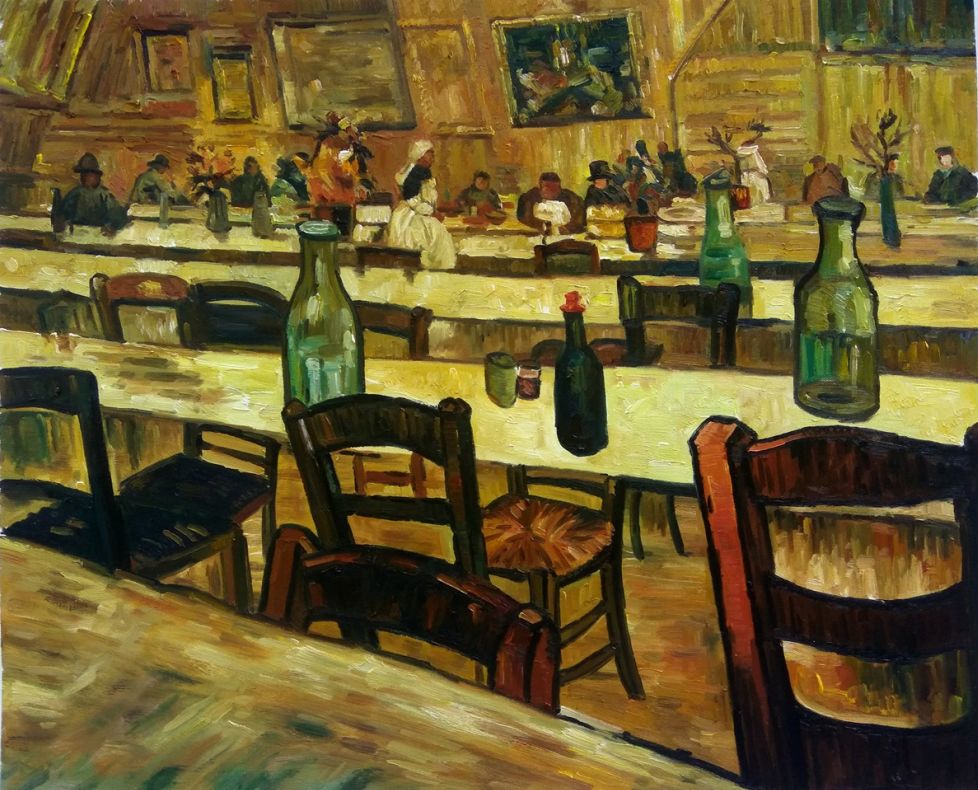 Our hand-painted replica of Van Gogh's
Interior of a Restaurant
Your Daily Dose of Van Gogh
What did Vincent van Gogh write on this day?
Find out in your
FREE Van Gogh e-book
.
Hundreds of questions answered by Van Gogh himself!