Did Van Gogh need friends?
Vincent van Gogh had good friends like the Postman Joseph Roulin, the paint grinder Père Tanguy and fellow artists Paul Gauguin and Emile Bernard. Yet he was fine being on his own at home, he was not dependent on their company.
Today 133 years ago, on 23 (or 24) September 1888,
Vincent van Gogh wrote to Theo from Arles:
"A weaver, a basket-maker, often spends entire seasons alone, or almost alone, with his work as his only pastime. But what makes those people stay where they are is precisely the feeling of the house, the reassuring, familiar look of things. Of course I'd like company, but if I don't have it I won't be unhappy on that account, and then, above all, the time will come when I'll have someone. I have little doubt about that. Now in your home too, I believe that if one is willing to put people up one can find plenty among artists, for whom the matter of somewhere to stay is a very serious problem."
Paul Gauguin lived in The Yellow House for nine weeks from late October 1888.
Van Gogh self-portrait dedicated to Gauguin
Arles, 1888
Oil on canvas
61,5 x 50,3 cm
Fogg Art Museum, Harvard University, Cambridge, USA
You may also like to read: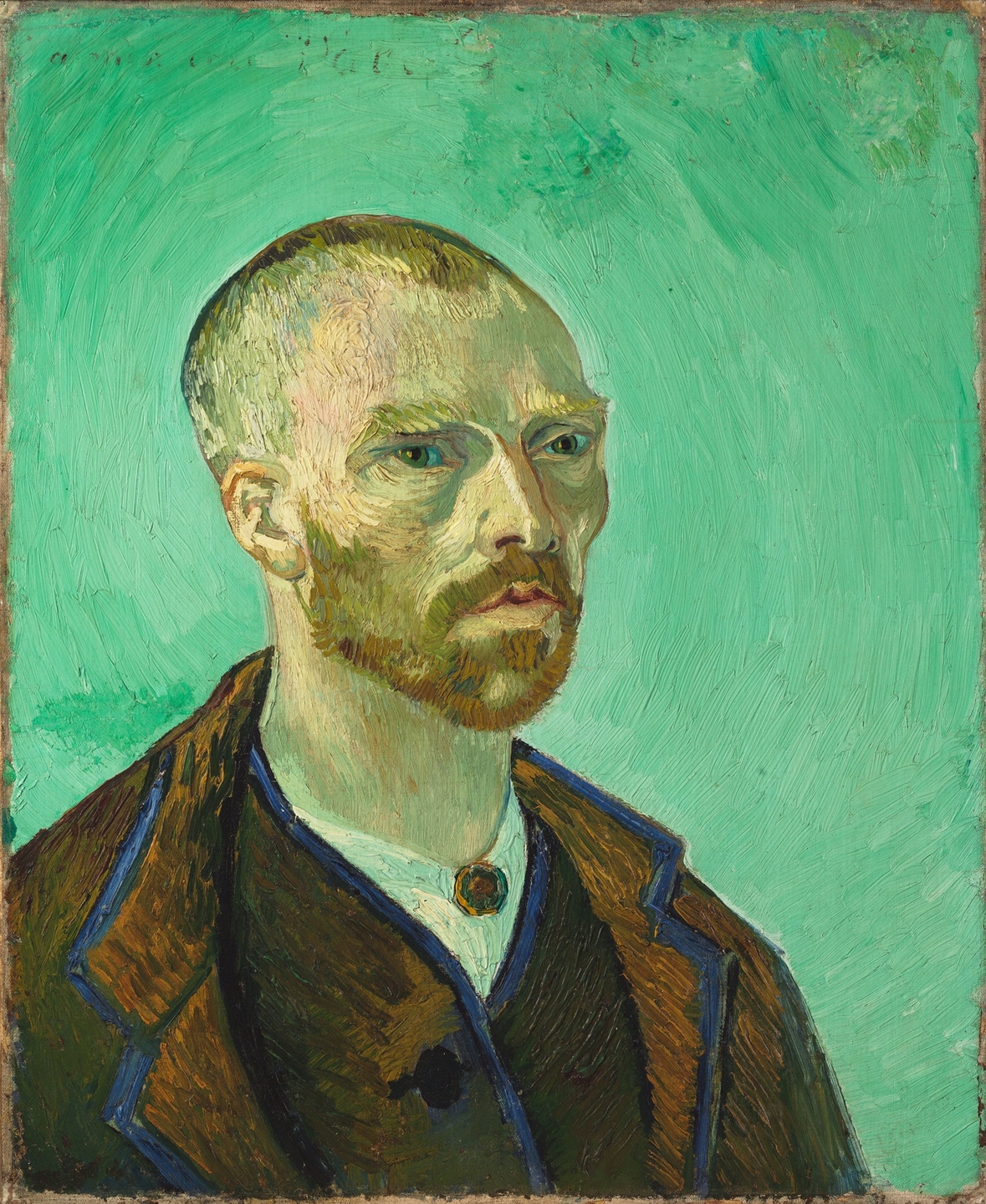 Van Gogh self-portrait dedicated to Gauguin
Your daily dose of Van Gogh.
<< previous
|
next >>