Did Van Gogh use varnish?
Vincent van Gogh preferred a matt finish and not use varnish. He did recommend Theo to use varnish in a particular situation though.
Today 138 years ago, on 24 September 1883,
Vincent van Gogh wrote to Theo from Hoogeveen:

"Today I'm sending a package of 3 studies which I hope are dry enough. However, if they stick to the sheet of paper I laid on them as a precaution, soak them off with lukewarm water. The smallest one, in particular, has sunk in a lot, go over it with the white of an egg in about a week, or some varnish in a month's time, to lift them. I'm sending them to let you take a look, and better after this — really."

Quite possible "Cottages" was part of this shipment.

Cottages
Nieuw Amsterdam, 1883
Oil on canvas
35.4 x 55.7 cm
Van Gogh Museum, Amsterdam

You may also like to read: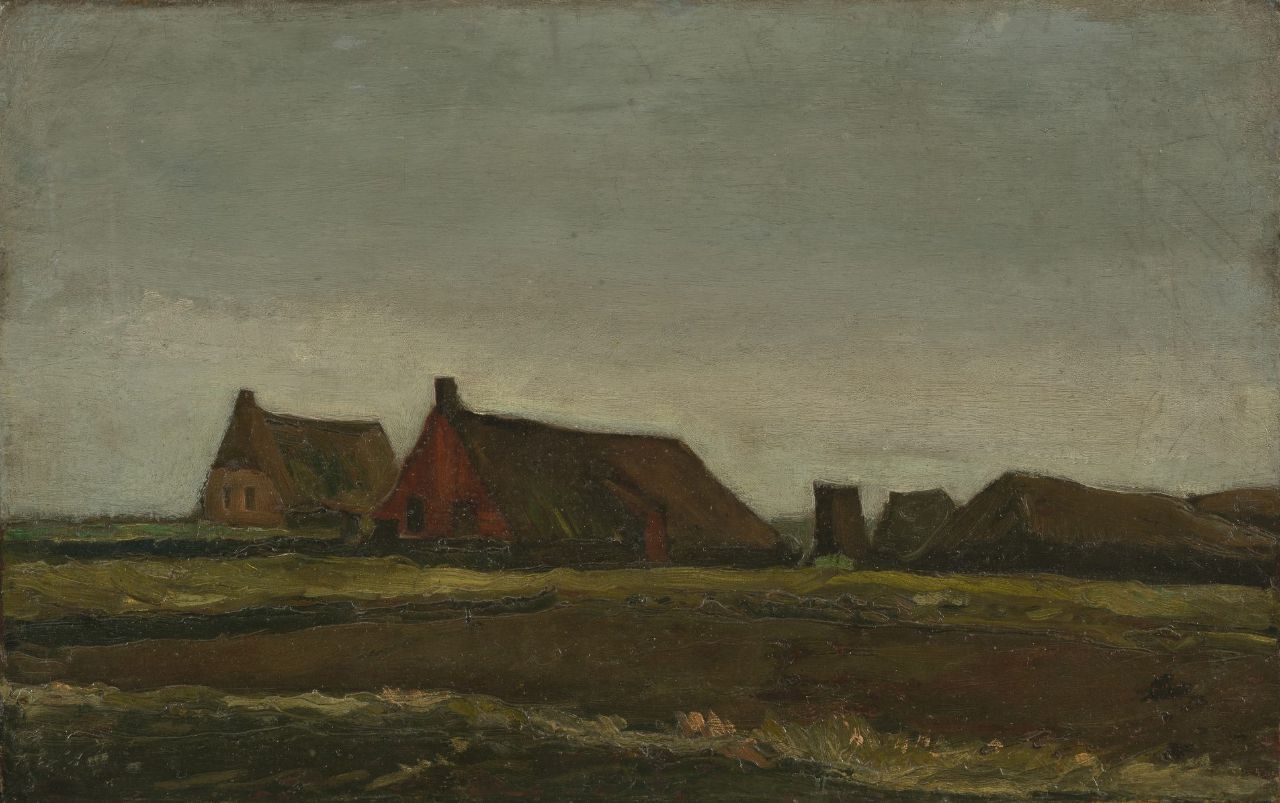 Van Gogh's 'Cottages'.
<< previous
|
next >>
Your Daily Dose of Van Gogh
What did Vincent van Gogh write on this day?
Find out in your
FREE Van Gogh e-book
.
Hundreds of questions answered by Van Gogh himself!