Did Van Gogh paint on rainy days?
Rainy days didn't stop Vincent van Gogh from painting. Although he came to the South of France to find warm light and bright colors, typical greys and lilacs on bad days inspired him as well. According to Météo-France it rained in Arles in 1889 from 5 to 9 April.
Today 133 years ago, on 10 April 1889,
Vincent van Gogh wrote to Paul Signac from Arles:

"The other landscape is almost all green with a little lilac and grey – on a rainy day. Very pleased to hear you say that you've settled down, and will very much wish to have more news of you. How is work going, what is the character of those parts?"

Orchards in Blossom, View of Arles
Arles, 1889
Oil on canvas
53,5 x 65,5 cm
Van Gogh Museum, Amsterdam

You may also like to read: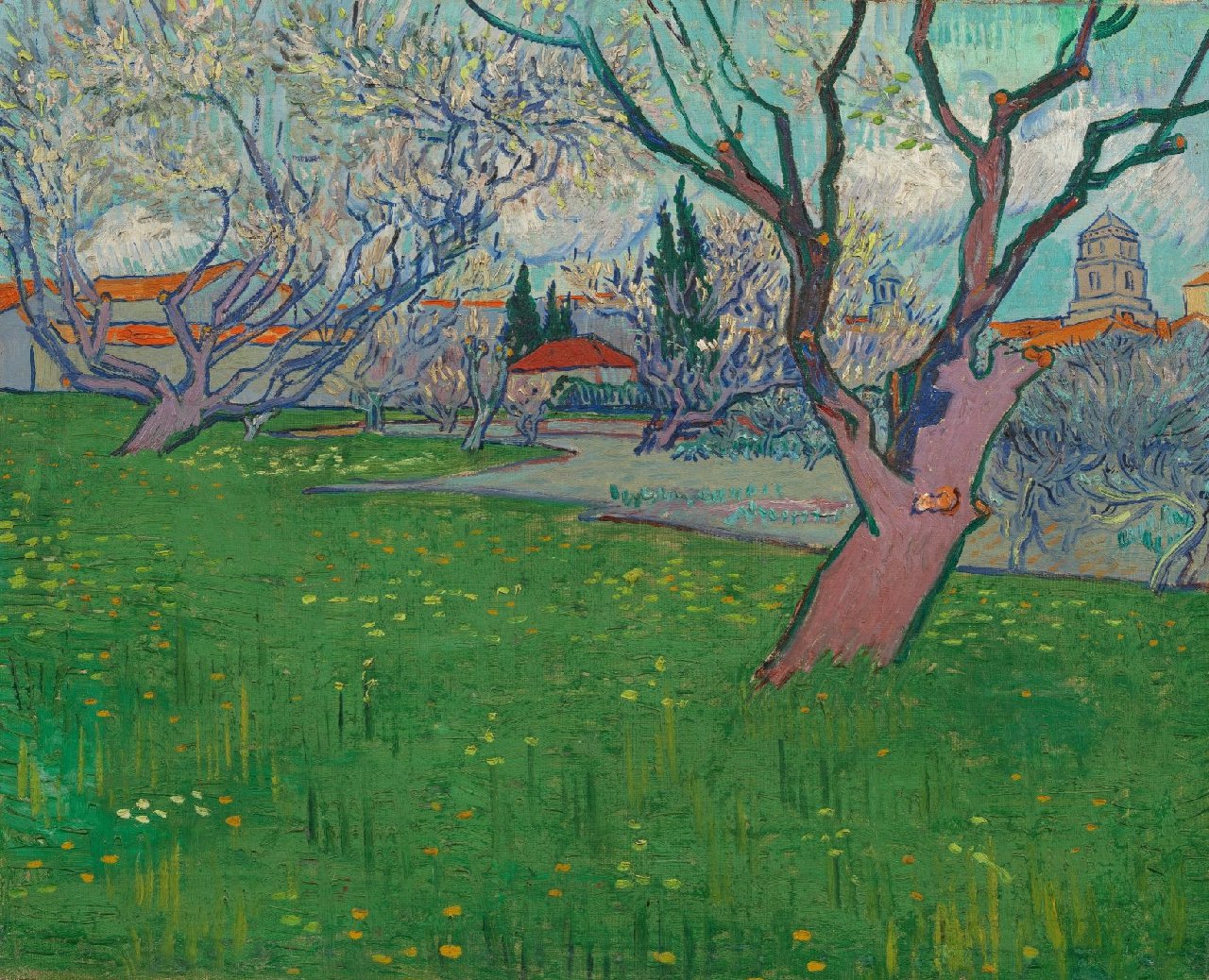 Van Gogh's 'Orchards in Blossom, View of Arles'
Your daily dose of Van Gogh.
<< previous
|
next >>