What did flowering trees mean to Van Gogh?
To Vincent van Gogh flowering trees represented awakening and hope. In Arles Vincent painted no less than 14 paintings of orchards in blossom. He arrived in Arles on 20 February 1888 when it snowed and not much later he witnessed rebirth of nature in spring.

Van Gogh himself was very optimistic and full of energy and hope at that time to develop his painting style, inspired by his new surroundings.
Today 134 years ago, on 11 April 1888,
Vincent van Gogh wrote to Theo from Arles:

"Today has been a good day too. This morning I worked on an orchard of plum trees in blossom — suddenly a tremendous wind began to blow, an effect I'd only ever seen here — and came back again at intervals. In the intervals, sunshine that made all the little white flowers sparkle. It was so beautiful!"

The white orchard
Arles, 1888
Oil on canvas
60 x 81 cm
Van Gogh Museum, Amsterdam

You may also like to read: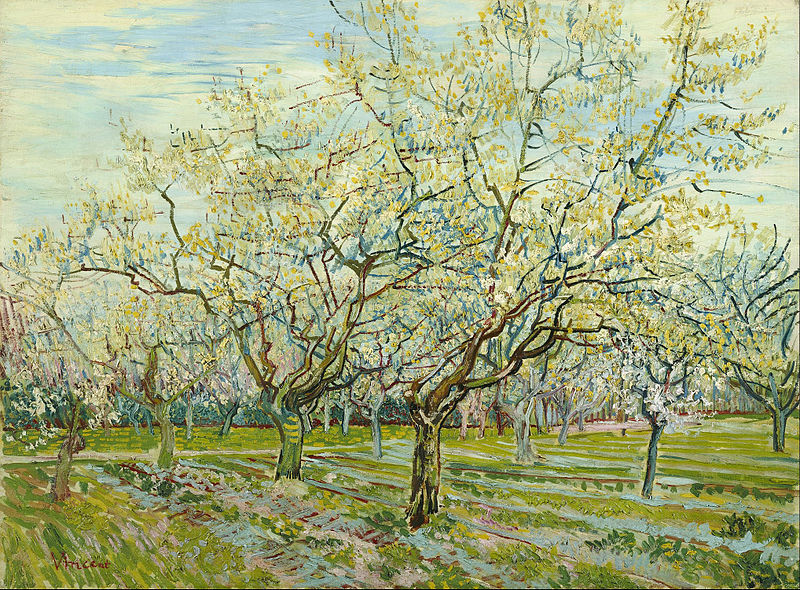 Van Gogh's 'The white orchard'
<< previous
|
next >>
Your Daily Dose of Van Gogh
What did Vincent van Gogh write on this day?
Find out in your
FREE Van Gogh e-book
.
Hundreds of questions answered by Van Gogh himself!