Did Van Gogh paint the wharf in Amsterdam twice?
Vincent van Gogh painted the wharf at 'De Ruyterkade in Amsterdam' on 6, 7 or 8 October 1885 when he was in Amsterdam to visit the Rijksmuseum. But two months later he wrote to his brother about is intention to paint the wharf. If he painted the wharf again, this painting is missing. Perhaps lost forever, or some day will be be someone's lucky day..
Today 136 years ago, on 6 December 1885,
Vincent van Gogh wrote to Theo van Gogh from Antwerp:

"At a fourth I can exhibit a view of the wharf as soon as the weather allows me to paint it.."

We do not know whether this plan was ever carried out. The notion that the intended work turned out to be this panel, as was long assumed on Tralbaut's instigation, has proved to be incorrect (Tralbaut 1948): the panel is of the De Ruyterkade in Amsterdam and was painted on 6, 7 or 8 October 1885.

De Ruyterkade in Amsterdam
Amsterdam, 1885
Oil on panel
20,3 x 27 cm
Van Gogh Museum, Amsterdam

You may also like to read: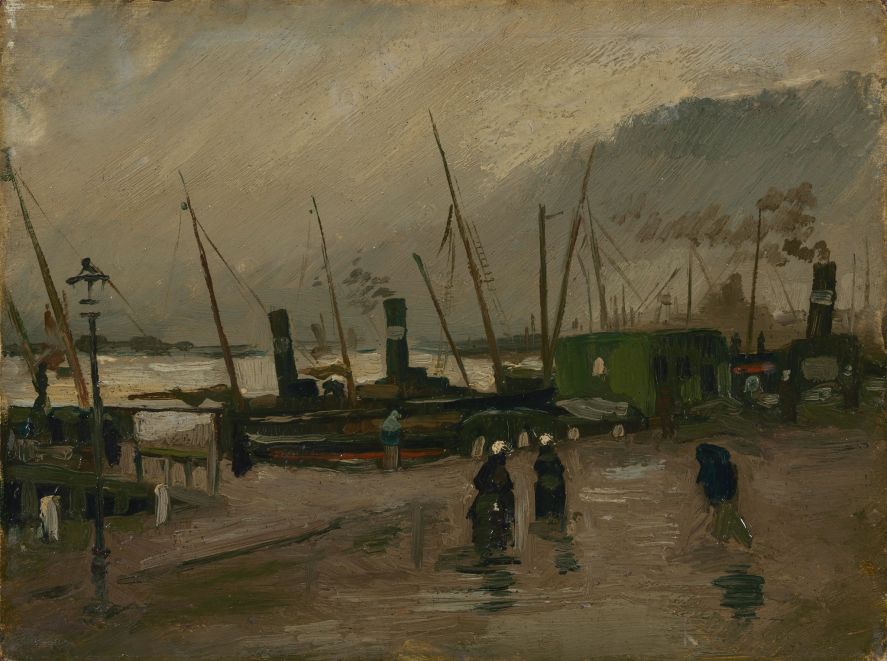 Van Gogh's 'De Ruyterkade in Amsterdam'
<< previous
|
next >>
Your Daily Dose of Van Gogh
What did Vincent van Gogh write on this day?
Find out in your
FREE Van Gogh e-book
.
Hundreds of questions answered by Van Gogh himself!