What kind of trees did Van Gogh paint?
Vincent van Gogh loved
trees
. He painted the cypress, willow, peach tree, almond tree, pine tree, poplar, plane tree, plum tree, pollard, birch, blue fir, oak and mulberry tree. Did we miss any? Please let us know.
Today 132 years ago, on 7 December 1889,
Vincent van Gogh wrote to Theo van Gogh from Saint-Rémy-de-Provence:
"Among the studies you'll find the following, which are for our mother and sister. Olive trees – Bedroom – Reaper – Working with plough – Wheatfield with cypresses – Orchard in blossom – Portrait. The remainder is above all autumn studies and I think the best one is the yellow mulberry tree against a very blue sky."
The Mulberry Tree
Saint-Rémy-de-Provence, 1889
Oil on canvas
54 x 65 cm
Norton Simon Art Foundation, Pasadena, USA
You may also like to read: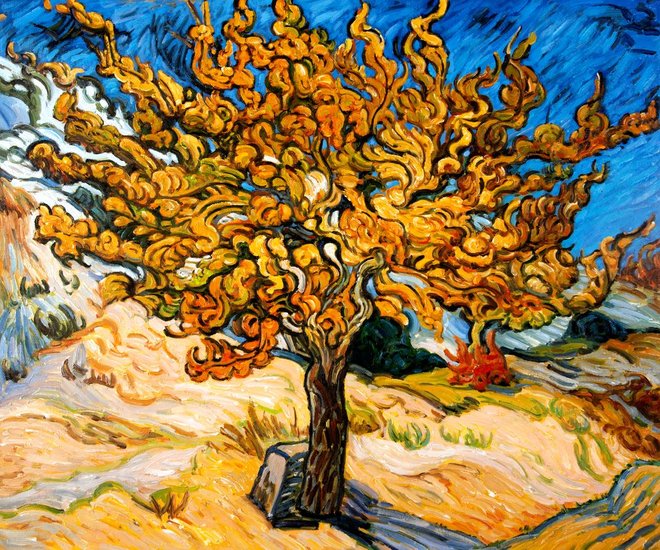 Our hand-painted reproduction of Van Gogh's '
The Mulberry Tree
'
Your daily dose of Van Gogh.
<< previous
|
next >>