Did Van Gogh paint when he was not feeling well?
Vincent van Gogh made more than 2000 art works in ten years. He was very productive when he stayed in the asylum recvovering from severe mental problems. When Van Gogh was physically weak he still painted. Painting seemed like a remedy to him to get well.
Today 133 years ago, on 19 January 1889,
Vincent van Gogh wrote to Theo van Gogh from Arles:

"I'm still very weak, and I'll have difficulty in regaining my strength if the cold continues. Rey will give me some quinine wine, which I dare believe will have some effect. I would have a lot more things to say to you in response to your letter, but I have a painting on the easel and am in a hurry."

This painting could be "Vincent's Chair" or:

Blue gloves and a basket of oranges and lemons
Arles, 1889
Oil on canvas
48 × 62 cm
National Gallery of Art, Washington, Collection of Mr. and Mrs. Paul Mellon

You may also like to read: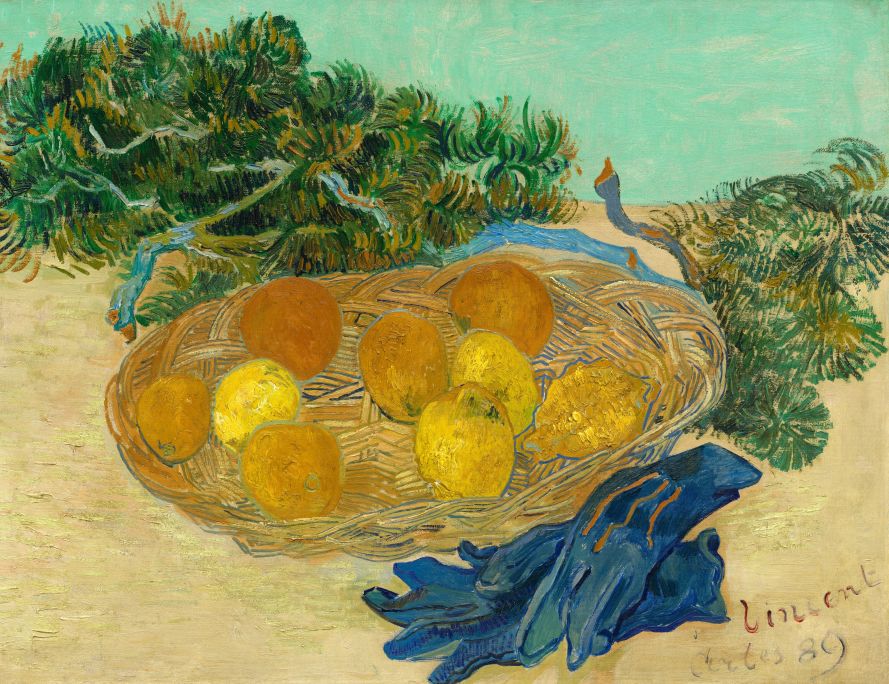 Van Gogh's 'Blue gloves and a basket of oranges and lemons'
Your daily dose of Van Gogh.
<< previous
|
next >>