Which paintings did Van Gogh make in the Asylum?
Before Van Gogh moved to Saint-Rémy he made many paintings in Arles, like the
Sunflowers
,
Starry Night over the Rhone
and the
Cafe Terrace at Night
. After Van Gogh cut off his ear due to his bad mental problems, he decided to go into the asylum Saint-Paul-de Mausole near Saint-Rémy-de-Provence. He stayed there from May 1889 - May 1890. His mental condition didn't stop him from working hard. No less than 130 paintings were created, among them some of the world's most famous paintings.
The Irises
In his first week in the asylum Van Gogh in May 1889 painted the
Irises
. Although it was just a studies for Vincent, his brother Theo was impressed by its beauty and brought it to the Salon des Indépendants in Paris. He wrote to Vincent about the exhibition:
"[It] strikes the eye from afar. It is a beautiful study full of air and life."
Julien (Pere) Tanguy
, the art grinder and art dealer in Paris, sold the Irises in 1892 (after van Gogh had died in 1890) to art critic Octave Mirbeau for 300 francs. Mirabeau wrote:
"How well he has understood the exquisite nature of flowers!"
In 1987 the Irises was sold to the Australian businessman Alan Bond for 53.9 million USD and resold in 1990 to the Getty Center in Los Angeles. It was the most expensive painting ever at that time.
Starry Night
Could Starry Night be the most famous painting in the world? Painted in June 1889 this was Vincent's view from his bedroom window of the asylum on the second floor, just before sunrise. It is hard to believe now that Vincent didn't send this painting to his brother to save money on postage. In a letter to Emile Bernard in November 1889 he seems to refer to
Starry Night
:
"However, once again I'm allowing myself to do stars too big, &c., new setback, and I've enough of that."
And a month earlier Theo was critical about Starry Night in his letter to Vincent as well:
"I clearly sense what preoccupies you in the new canvases like the village in the moonlight or the mountains, but I feel that the search for style takes away the real sentiment of things."
Starry Night resides in the MOMA in New York.
Wheat Field with Cypresses
Van Gogh not only painted from the asylum and it's garden. When his health problems were under control he loved to get out and paint his beloved
olive trees
and
cypresses
. Emotionally tense as he was this could be an overwhelming experience. To art critic Aurier he wrote:
"In my case the emotions that take hold of me in the face of nature go as far as fainting, and then the result is a fortnight during which I am incapable of working. However, before leaving here, I am planning to return to the fray to attack the cypresses."
Van Gogh's first
Wheat Field with Cypresses
was painted in July 1889 and can be visited in the Metropolitan Museum of Art in New Yorkt. ,The other
Wheat Field with Cypresses
, painted in September 1889 is in National Gallery of Londen.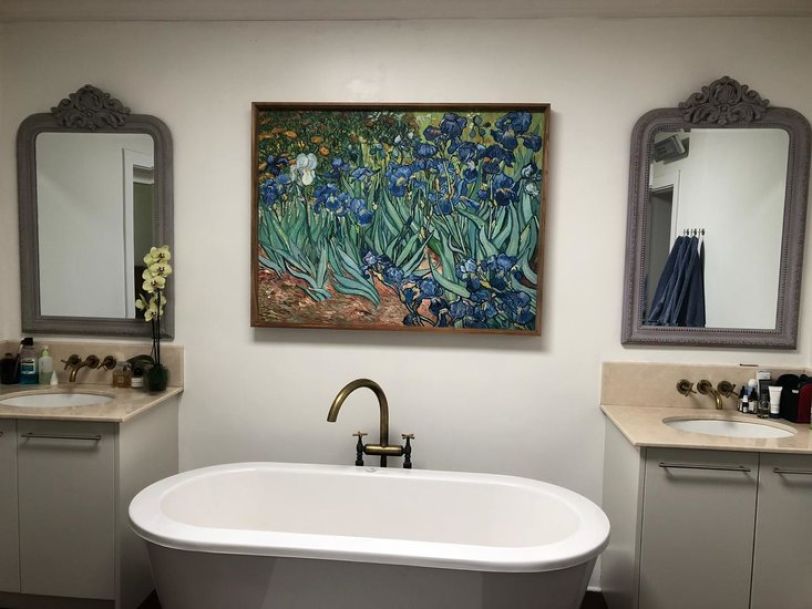 Our hand-painted reproduction of the Irises in interior.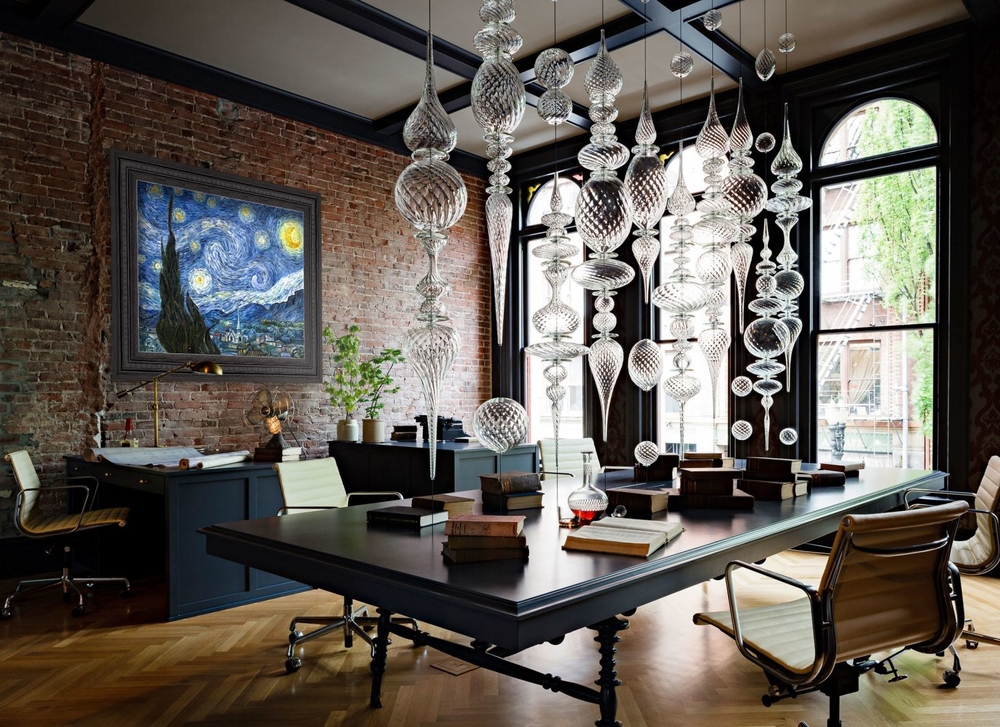 Our hand-painted reproduction of Starry Night in interior.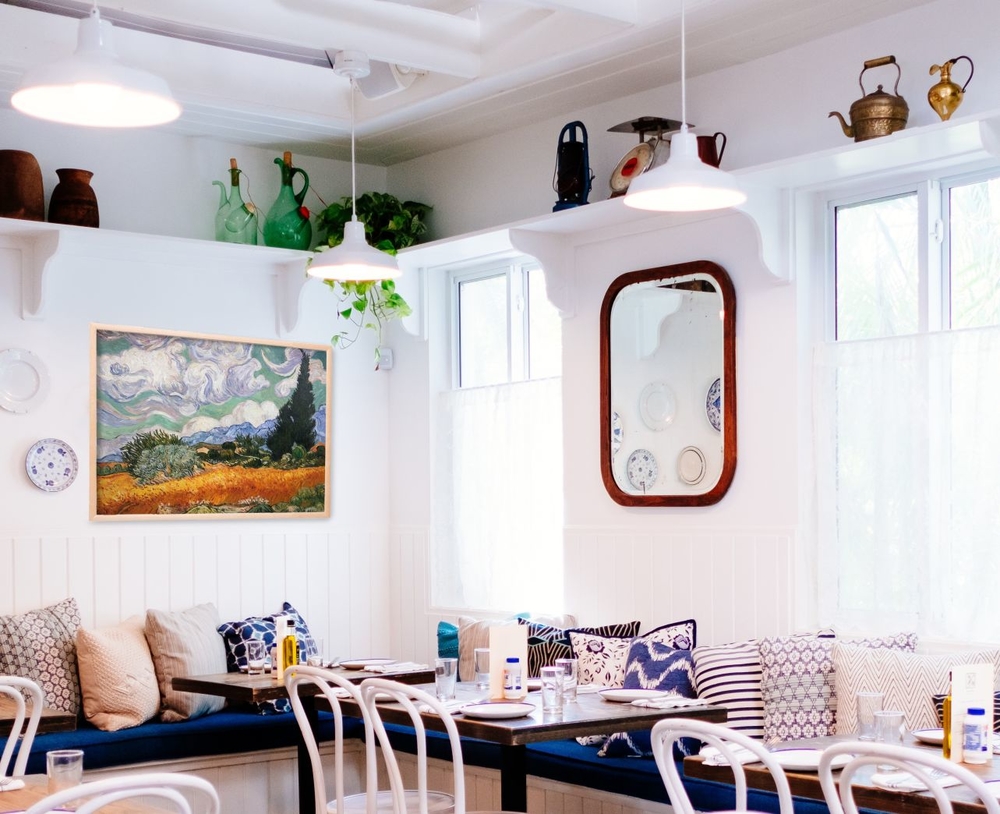 Our hand-painted reproduction of the Wheat Field with Cypresses in interior.
Interior inspiration
Would any of Van Gogh's paintings from his time in Saint-Remy suit your home? Our
interior inspiration
page shows you that Van Gogh was ahead of his time. After 130 years his colorful paintings, replicated by our best artists, look great in modern homes.
You may also like to read this:
Sharon Dwyer Buzard
- 03-09-2022
Seeing his paintings in person made me realize the precision of his brush strokes—precise technique, not the flailing of a wild man!