Why was Mrs Ginoux a special friend for Van Gogh?
Vincent van Gogh painted 7 portraits of Madame Ginoux. He rented from Joseph-Michel Ginoux and Marie Ginoux at 30 Place Lamartine (The Night Cafe) from May to mid-September 1888 before moving into the Yellow House.

They became good friends and Van Gogh kept writing them after he left Arles.
Today 132 years ago, on 20 January 1890,
Vincent van Gogh wrote to Joseph Ginoux and Marie Ginoux-Julien from Saint-Rémy-de-Provence:

"My dear friends Mr and Mrs Ginoux, I don't know if you'll remember, I find it quite strange, that about a year ago Mrs Ginoux was ill at the same time as I was; and now it has been so again since – just around Christmas – for a few days I was again taken quite badly this year, however it was over very quickly; I had it less than a week. Since, therefore, my dear friends, we sometimes suffer together, it makes me think of what Mrs Ginoux said – 'when people are friends they're that way for a long time'."

L'Arlésienne / Madame Ginoux with gloves and umbrella
Arles, 1888
Oil on canvas (burlap)
92.5 x 73.5 cm
Musée d'Orsay, Paris

You may also like to read: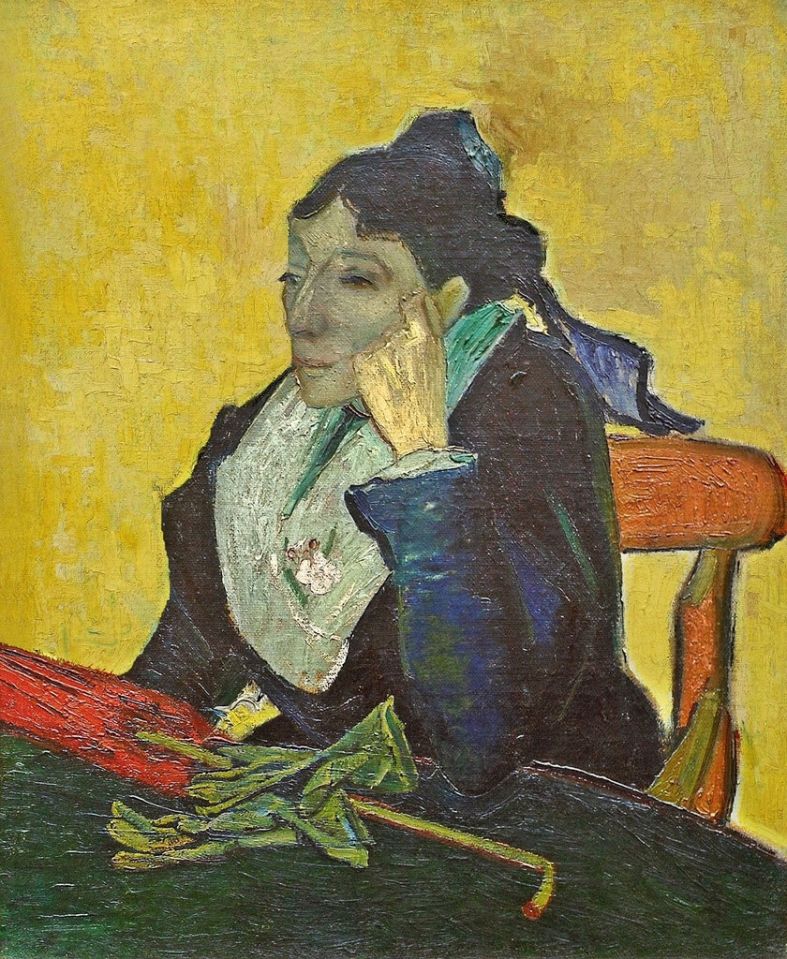 Van Gogh's 'L'Arlésienne / Madame Ginoux with gloves and umbrella'
Your daily dose of Van Gogh.
<< previous
|
next >>