Did Van Gogh really eat paint?
Mr Peyron had written to Theo that Vincent had eaten paint to poison himself. This was during another mental breakdown, from about 24 December to about 30 December 1889, exactly one year after the first one in Arles.

Doctor Théophile Peyron ran the mental hospital of Saint-Paul-de Mausole in Saint Rémy de Provence.
Today 133 years ago, on 1 January 1890,
Vincent van Gogh wrote to Theo from Saint-Rémy-de-Provence:

"Odd that I'd worked perfectly calmly on canvases that you'll soon see, and that all at once, without any reason, the confusion took hold of me again."

One of the paintings Van Gogh was working on was:

Women Picking Olives
November 1889
Oil on canvas
73 x 92 cm
Basil & Elise Goulandris Foundation, Athens

You may also like to read: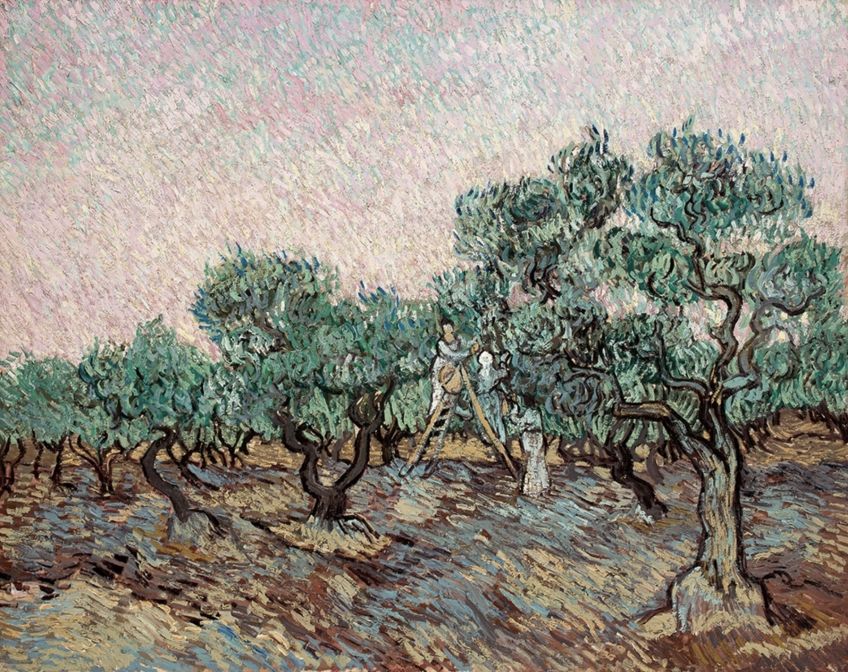 Van Gogh's 'Women Picking Olives'
Your daily dose of Van Gogh.
<< previous
|
next >>