How long did Van Gogh stay in the hospital in Arles?
The first time Van Gogh spent two weeks in the hospital in Arles. The ear accident happened on 23 December 1888. The morning after on 24 December 1888 Van Gogh was brought to the hospital in Arles and he stayed there until 7 January 1889.
Before he moved to the asylum in Saint-Rémy Van Gogh stayed in the hospital in Arles two more times: from 7 February 1889 - 18 February 1889 and from 26 February 1889 - 8 May 1889.
Today 133 years ago, on 2 January 1889,
Vincent van Gogh wrote to Theo from Arles:
"My dear Theo, In order to reassure you completely on my account I'm writing you these few words in the office of Mr Rey, the house physician, whom you saw yourself. I'll stay here at the hospital for another few days — then I dare plan to return home very calmly. Now I ask just one thing of you, not to worry, for that would cause me one worry too many."
Portrait of Doctor Félix Rey
Arles, 1889
Oil on canvas
64 x 53 cm
Pushkin Museum, Moscow
You may also like to read: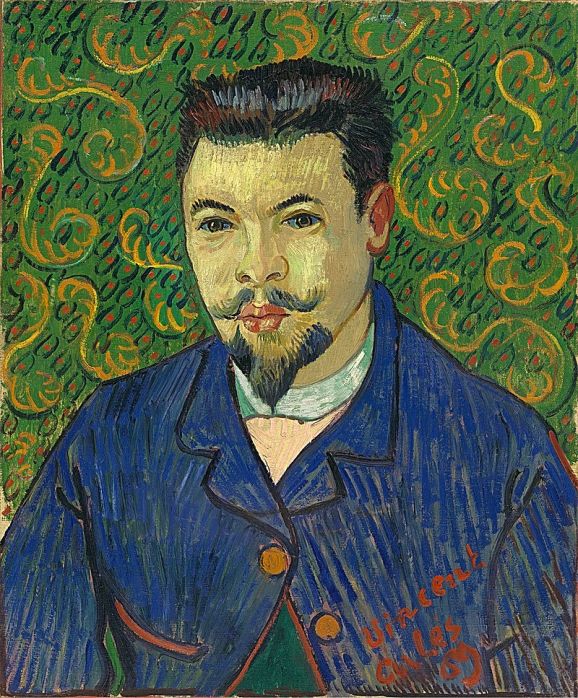 Van Gogh's '
Portrait of Doctor Félix Rey
'
Your daily dose of Van Gogh.
<< previous
|
next >>