Did Van Gogh think he was mad?
Vincent van Gogh wrote about his mental problems several times. He didn't know exactly what was going on. Neither did the doctors then and even now we can only speculate what was going by what he wrote and what his doctors said back then.
Most likely it was a combination of things that caused his problems and behavior. Underlying vulnerabilities were probably (bipolar) mood disorder and borderline. Alchohol and unhealthy eating habits could have worsened this. Then stopping with drinking alcohol and epilepsy could have made his depressions worse.
Around these episodes of attacks Van Gogh painted. A lot. Like a madman ;) He produced hundreds of paintings that much later turned out to be masterpieces. He wanted to paint and felt he needed it. It calmed him down and he believed it would improve his health. If only he could get to the medical knowledge and medicines we have today.
Thanks to Van Gogh's creativity and perseverance in following his dreams he still inspires millions of people around the world every day. Thank you Vincent.
Today 133 years ago, on 22 March 1889,
Vincent van Gogh wrote to Theo from Arles:
"As far as I can judge I'm not mad, strictly speaking. You'll see that the canvases I've done in the intervals are calm and not inferior to others. I miss work rather than it tires me."
One of these paintings is:
Gauguin's chair
Arles, 1888
Oil on canvas
90,5 x 72,7 cm
Van Gogh Museum, Amsterdam
You may also like to read: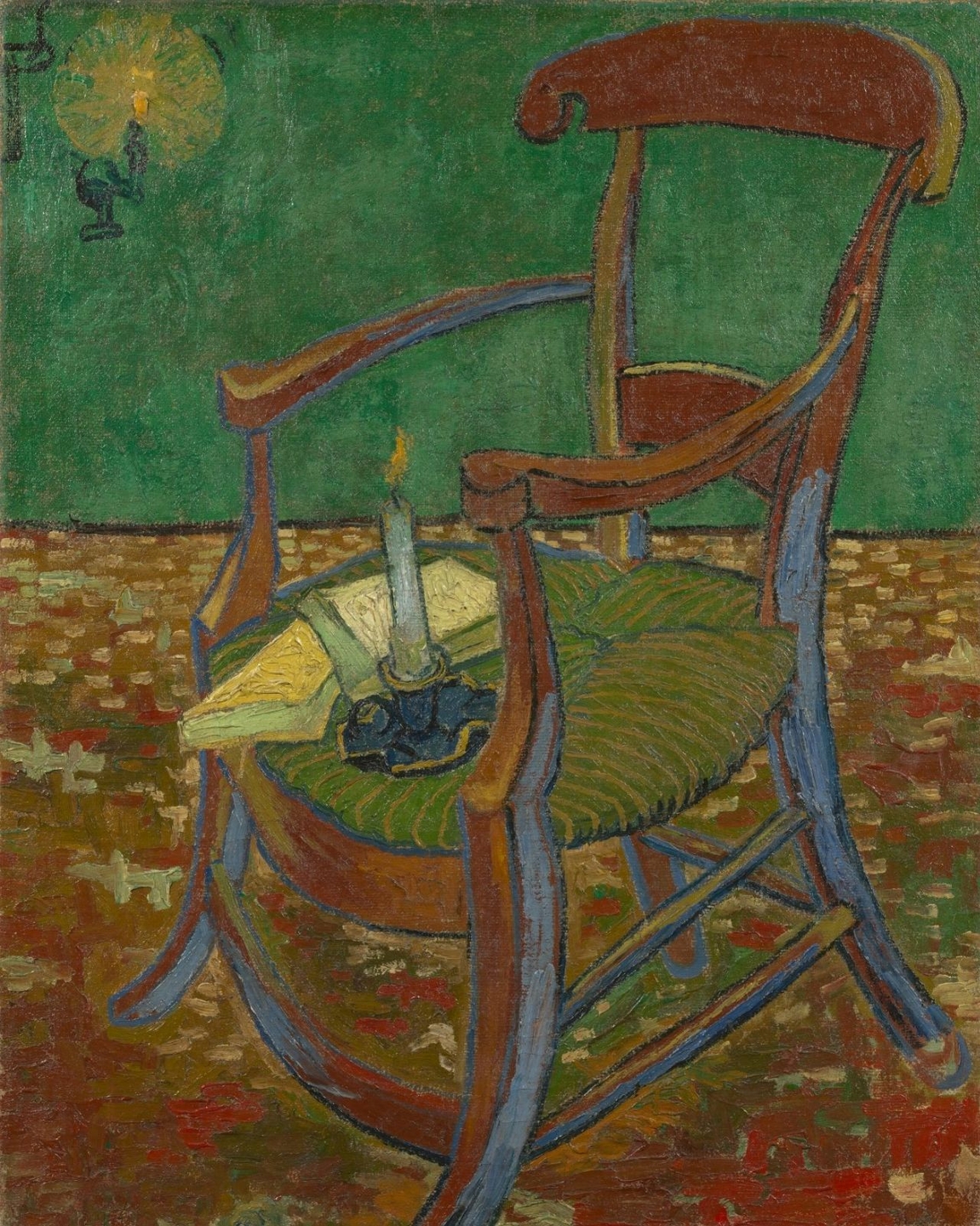 Van Gogh's '
Gauguin's chair
'
<< previous
|
next >>
Your Daily Dose of Van Gogh
What did Vincent van Gogh write on this day?
Find out in your
FREE Van Gogh e-book
.
Hundreds of questions answered by Van Gogh himself!