Did Gauguin like Van Gogh's paintings?
Paul Gauguin liked Vincent van Gogh's paintings a lot. Not just in Arles when they both lived in The Yellow House and often painted together. Also long after their clash Gauguin was charmed by Van Gogh's work, for example when he saw some in Theo's place and at the Independents' exhibition in Paris. Gauguin even wanted to exchange a painting with Van Gogh.
Today 132 years ago, on or about 20 March 1890,
Paul Gauguin wrote to Vincent van Gogh from Paris:
"I've talked about it with your brother, and there's one that I would like to exchange with you for a thing of your choice. The one I'm talking about is a mountain landscape. Two tiny travellers seem to be climbing up there in search of the unknown. It contains an emotion à la Delacroix, with a very evocative colour. Here and there red notes like lights, the whole in a violet note. It's beautiful and imposing."
The Ravine
Saint-Rémy-de-Provence, 1889
Oil on canvas
Museum of Fine Arts, Boston, Massachusetts
You may also like to read: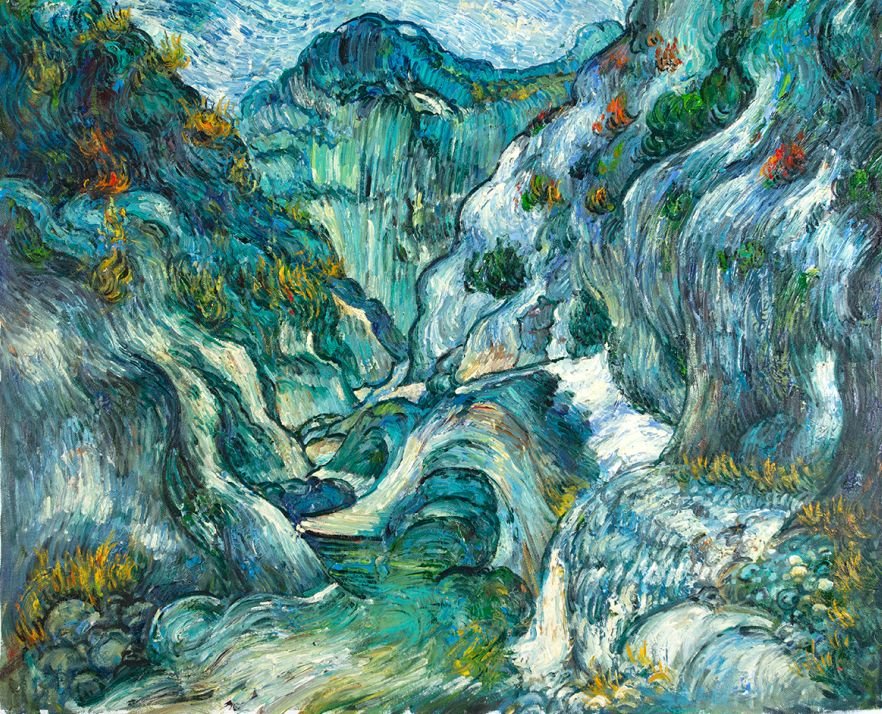 Our hand-painted reproduction of Van Gogh's '
The Ravine
'
Your daily dose of Van Gogh.
<< previous
|
next >>