Did Vincent van Gogh sell his paintings to his brother?
Vincent was very grateful to his brother for his financial support. Already in 1884 he didn't feel comfortable with such generosity though. So he suggested to Theo, a successful art dealer, to have his paintings and keep the sales. The monthly donations Vincent received could then be considered as earnings.

Unfortunately Theo wasn't able to sell one of Vincent's paintings until 1890 when Anna Boch bought 'The Red Vineyard'.
Today 139 years ago, on about 15 January 1884,
Vincent van Gogh to Theo from Nuenen:

"Now I have a proposal to make for the future. Let me send you my work and you take what you want from it, but I insist that I may consider the money I would receive from you after March as money I've earned. And I don't mind at all if it's not as much at first as I've been receiving up to now."

At that time Van Gogh was living with his parents in the vicarage in Nuenen.

The Vicarage at Nuenen
Nuenen, 1885
Oil on canvas
33,2 x 43 cm
Van Gogh Museum, Amsterdam

You may also like to read: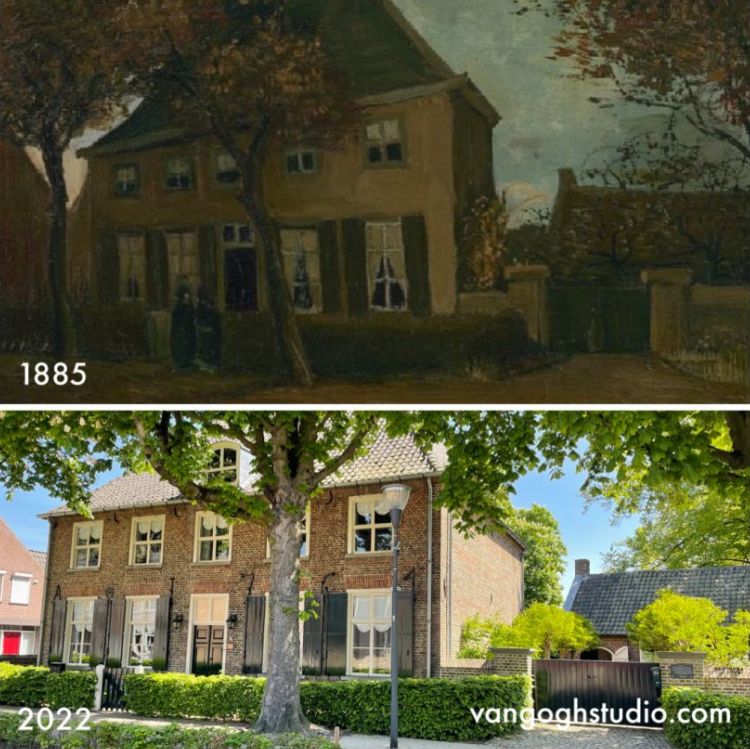 Van Gogh's 'The Vicarage at Nuenen'
<< previous
|
next >>
Your Daily Dose of Van Gogh
What did Vincent van Gogh write on this day?
Find out in your
FREE Van Gogh e-book
.
Hundreds of questions answered by Van Gogh himself!