How did Vincent van Gogh travel?
Van Gogh was born in 1853 and died in 1890. He traveled a lot. Not only within The Netherlands, but also to England, Belgium and France. There were no cars and no planes, so he took the boat to England, a train from Paris to Arles, went in a coach from Arles to paint the Mediterranean in Les Saintes-Maries-de-la-Mer. And traveled on a barge in Drenthe, enjoying the view of the heath.
Today 138 years ago, on 3 October 1883,
Vincent van Gogh wrote from Nieuw-Amsterdam (countryside not Amsterdam):

"My dear Theo, This time I'm writing to you from the very back of beyond in Drenthe, where I arrived after an endless trip through the heath on the barge. I see no way of describing the countryside to you as it should be done, because words fail me. But imagine the banks of the canal as miles and miles of Michels or T. Rousseaus, say, Van Goyens or P. de Koninck."

Two women on the heath
October 1883, Nieuw-Amsterdam, Drenthe, The Netherlands
Oil on canvas
27,8 x 36,5 cm
Van Gogh Museum, Amsterdam

and:

Heath
Laren, The Netherlands, taken on 22 August 2021
Van Gogh Studio

You may also like to read: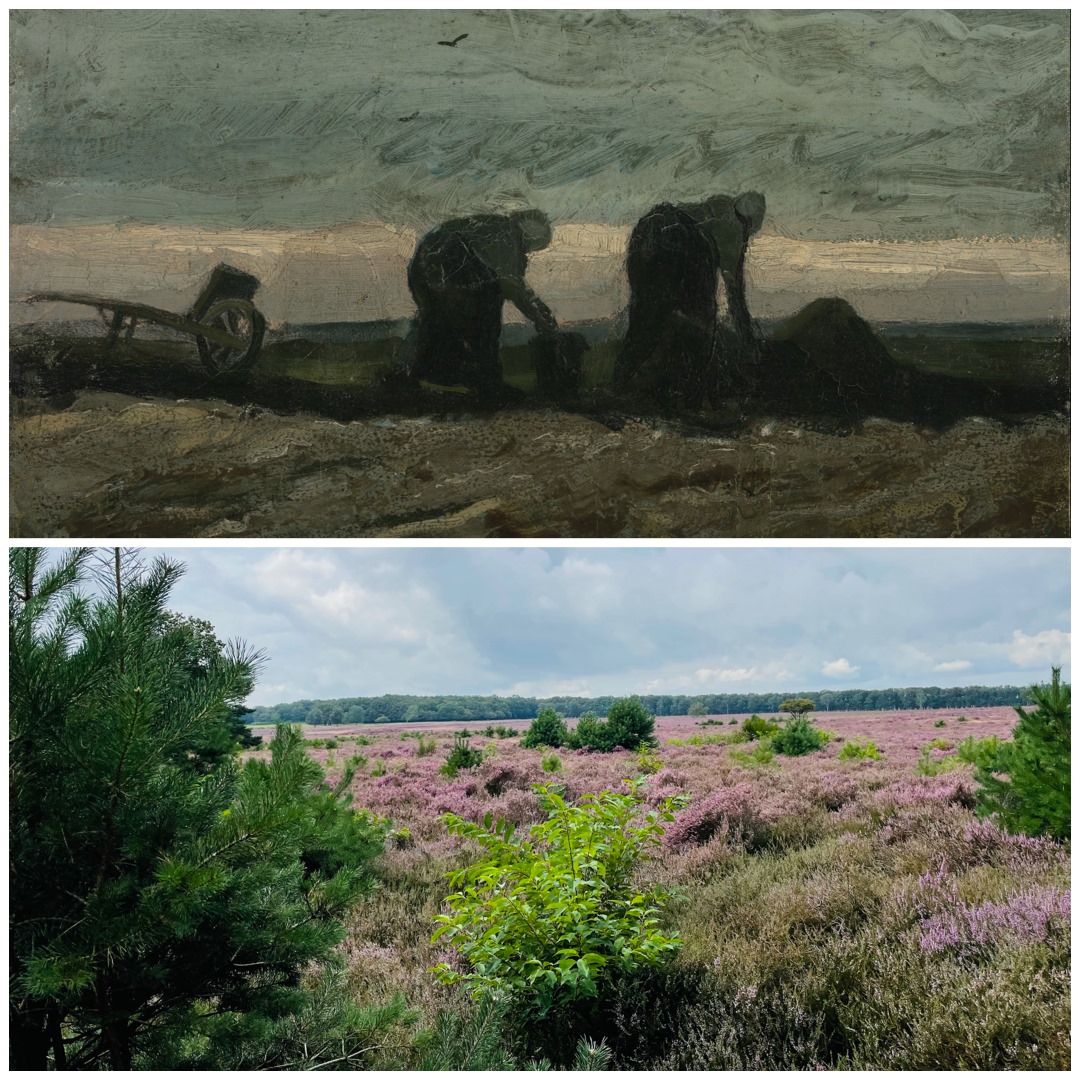 Van Gogh's 'Two women on the Heath' in 1883 and heath in Laren, 2021
<< previous
|
next >>
Your Daily Dose of Van Gogh
What did Vincent van Gogh write on this day?
Find out in your
FREE Van Gogh e-book
.
Hundreds of questions answered by Van Gogh himself!