Was Van Gogh a hard worker?
Vincent van Gogh was not only able to make 2000 paintings and drawings in 10 years, but the thoughts and preparation that went into a painting were immense as well. Endless discussions with fellow artists and his brother made his work develop to colorful masterpieces in his own authentic style. Carrying around his easel through the French countryside made it also physically hard work.
Today 133 years ago, on 3 October 1888,
Vincent van Gogh wrote to Theo from Arles:
"Ah — my study of the vineyards — I sweated blood and tears over it — but I have it — another square no. 30 canvas — once again for the decoration of the house."
The Green Vineyard
Arles, 1888
Oil on canvas
72 x 92 cm
Kröller-Müller Museum, Otterlo, The Netherlands
And one month later Van Gogh painted
The Red Vineyard
. It became world famous, known as the only known painting to be sold by Van Gogh.
You may also like to read: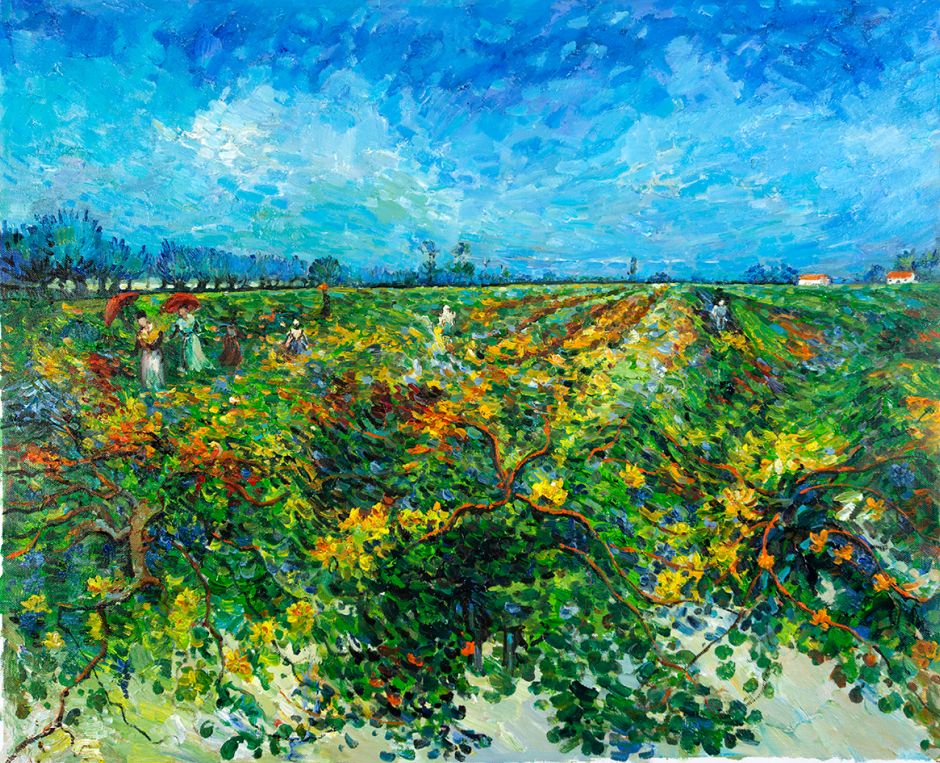 Our hand-painted reproduction of Van Gogh's '
The Green Vineyard
'.
<< previous
|
next >>
Your Daily Dose of Van Gogh
What did Vincent van Gogh write on this day?
Find out in your
FREE Van Gogh e-book
.
Hundreds of questions answered by Van Gogh himself!