How many letters did Van Gogh receive from his brother?
39 letters from Theo van Gogh to Vincent survived, but Theo must have written many more letters to his brother. Vincent lost many of them. Theo kept every scratch from Vincent though, leading to 663 surviving letters from Vincent to Theo.
In total 903 letters from or to Vincent survived. Thanks to these letters we have a good idea what Vincent felt, how he lived, and how his painting style developed. Vincent also wrote to his sister, his parents, and to fellow artists.
Today 134 years ago, between 17 and 20 July 1888,
Vincent van Gogh wrote to Theo from Arles:
"My dear Theo. Many thanks for your letter, which gave me great pleasure, coming just at the moment when I was still dazed by the sun and the strain of handling a rather large canvas. I have a new drawing of a garden full of flowers; I also have two painted studies of it."
Garden with flowers
Arles, 1888
Oil on canvas
72 x 91 cm
Gemeentemuseum, The Hague, The Netherlands
You may also like to read: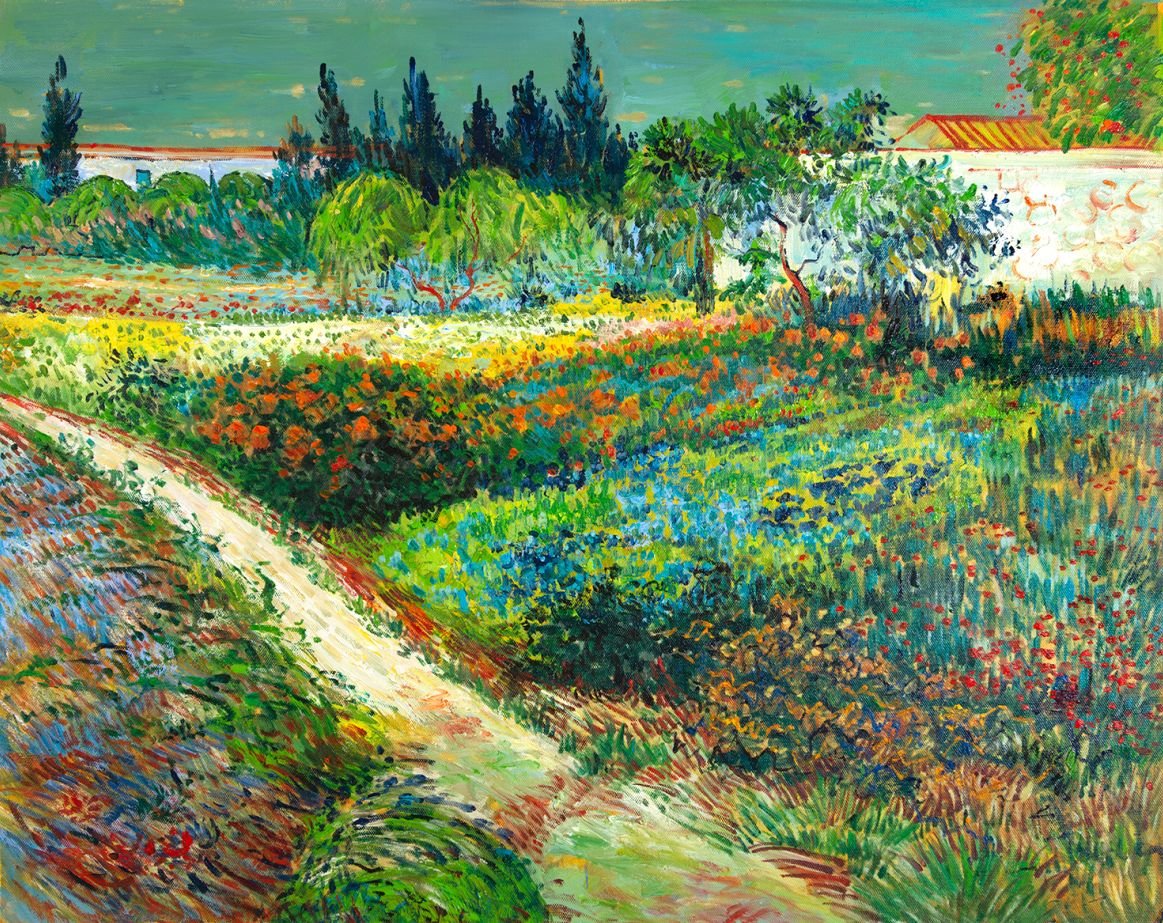 Our reproduction of Van Gogh's '
Garden with flowers
'
<< previous
|
next >>
Your Daily Dose of Van Gogh
What did Vincent van Gogh write on this day?
Find out in your
FREE Van Gogh e-book
.
Hundreds of questions answered by Van Gogh himself!