Was Van Gogh excited to become an uncle?
Vincent van Gogh was going through tough times after his ear accident. He moved from Arles to the asylum in Saint-Rémy. Instead of organizing his Studio of the South for fellow artists he was now locked up with other patients with mental problems.
Van Gogh was very excited about the news of him becoming an uncle though. Theo's wife Jo was pregnant! Vincent didn't have much else to do than to paint, which served as perfect distraction for his excitement. And he painted many of his now famous masterpieces. Was he able to put a little extra love into his paintings with a nephew or niece to be born?
"Anyway, there's enough to bring back the taste for life a little when I think that I myself am going to be promoted uncle of this boy planned by your wife."
Today 133 years ago, on 15 July 1889,
Vincent van Gogh wrote to Theo from Saint-Rémy-de-Provence:
"Anyway, in the meantime I can do nothing but fiddle with my paintings a little. I have one on the go of a moonrise over the same field as the croquis in the Gauguin letter, but in which stacks replace the wheat. It's dull ochre-yellow and violet. Anyway, you'll see in a while from now."
Landscape with Wheat Sheaves and Rising Moon
Saint-Rémy-de-Provence, 1889
Oil on canvas
72 cm × 92 cm
Kröller-Müller Museum, Otterlo, The Netherlands
You may also like to read: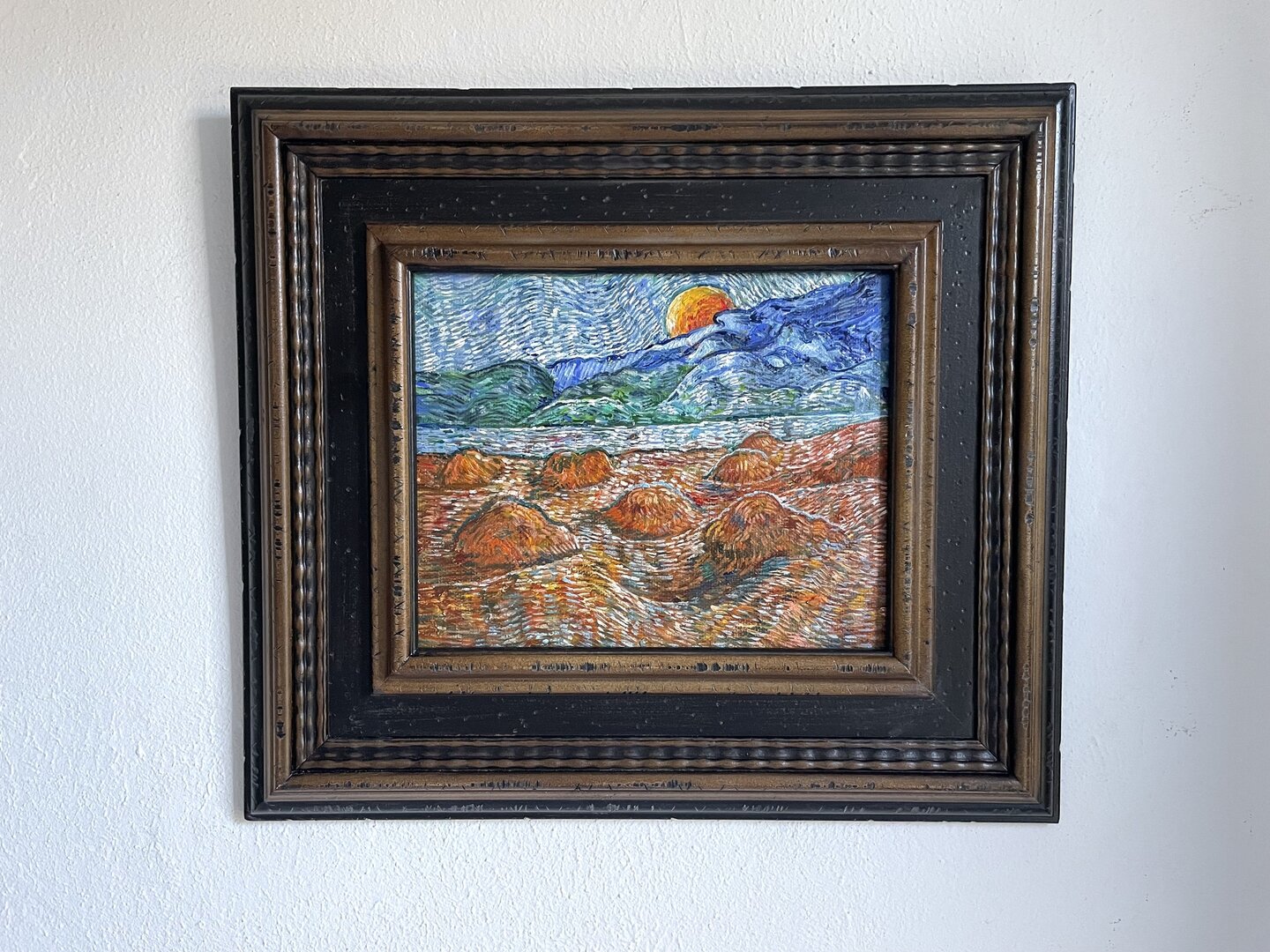 Our reproduction of Van Gogh's '
Landscape with Wheat Sheaves and Rising Moon'
<< previous
|
next >>
Your Daily Dose of Van Gogh
What did Vincent van Gogh write on this day?
Find out in your
FREE Van Gogh e-book
.
Hundreds of questions answered by Van Gogh himself!