How many paintings did Van Gogh paint in the asylum?
Vincent van Gogh was recovering from severe mental illness in the asylum in Saint-Rémy, but he was very productive there. He painted nearly 150 paintings in a year, including Starry Night, Irises and Blossoming Almond Tree.
Today 132 years ago, on 19 September 1889,
Vincent van Gogh wrote to his mother from the asylum in Saint-Rémy-de-Provence:

"These last few weeks I've been perfectly well as far as my health goes, and I work almost without stopping from morning till night, day after day, and I lock myself up in the studio to have no distractions. So it continues to be a great comfort to me that the work is progressing rather than going backwards, and I do it with perfect calm, and my thoughts in this respect are entirely clear and self-assured. And so compared with others here, who can't do anything, I certainly have no reason to complain."

At that time Vincent was working on a self-portrait that he wanted to send his mother for her birthday:

Self-portrait with clean-shaven face
Saint-Rémy-de-Provence, 1889
Oil on canvas
65 cm × 54 cm
Private collection

This may have been Van Gogh's last self-portrait, was painted in September that year. The self-portrait is one of the most expensive paintings of all time, selling for $71.5 million in 1998 in New York City. At the time, it was the third (or an inflation-adjusted fourth) most expensive painting ever sold.

You may also like to read: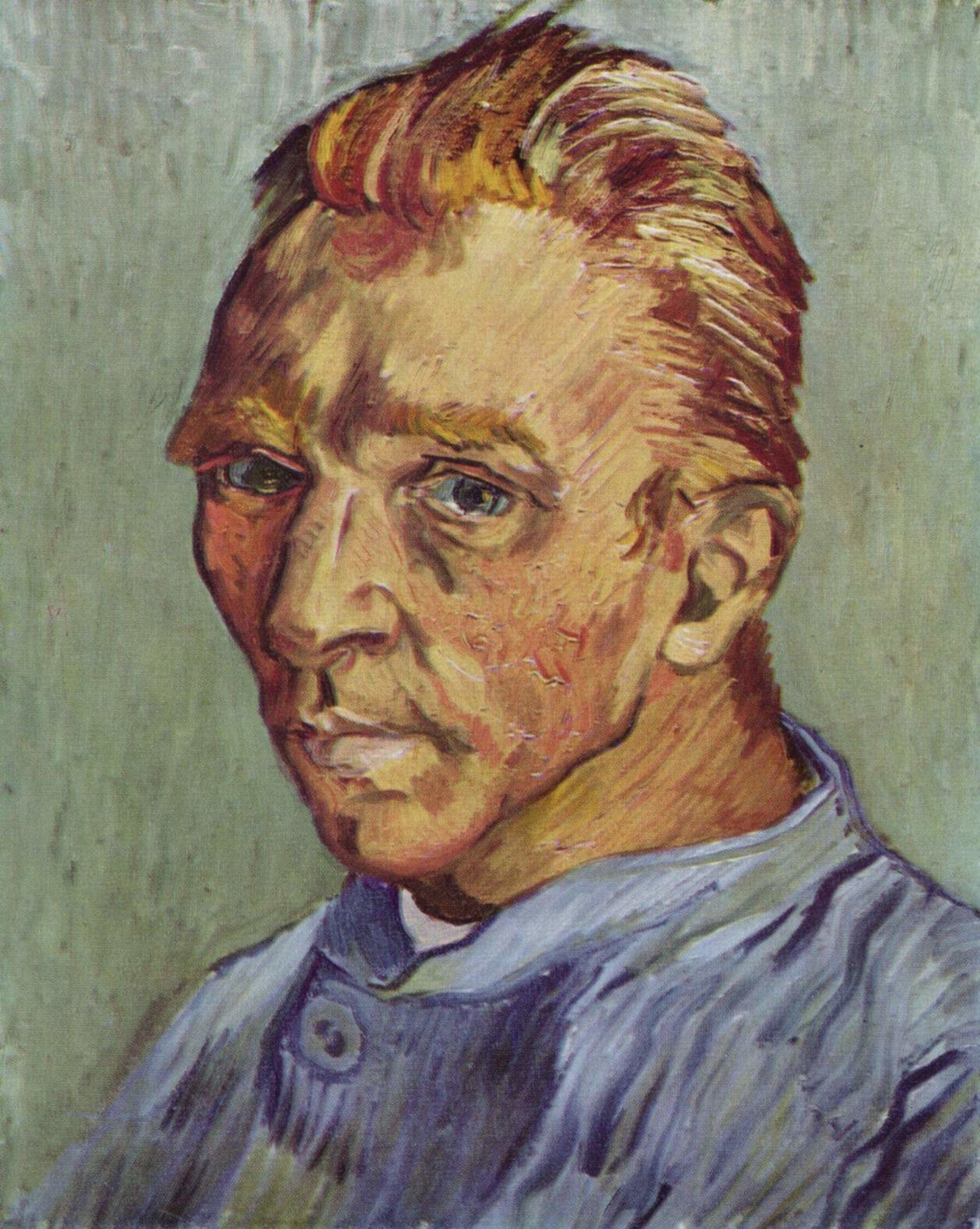 Van Gogh's 'Self-portrait with clean-shaven face'.
Your daily dose of Van Gogh.
<< previous
|
next >>