How many times did Van Gogh paint the old church tower in Nuenen?
Vincent van Gogh painted and drew the old church tower no less than 35 times. The 12th-cntury church was to be demolished and Van Gogh painted it at several stages of the process. The foundation of the church still exists and can be visited.
Today 138 years ago, on 26 February 1884,
Vincent van Gogh wrote to Anthon van Rappard from Nuenen:
"I've mostly been painting these last few weeks — the weavers — toiled away at it quite a bit. And in these recent mild days painted outside in the fields, a little peasant cemetery."
The old church tower at Nuenen with a ploughman
Nuenen, 1884
Oil on canvas
36 x 44,3 cm
Kröller-Müller Museum, Otterlo
You may also like to read: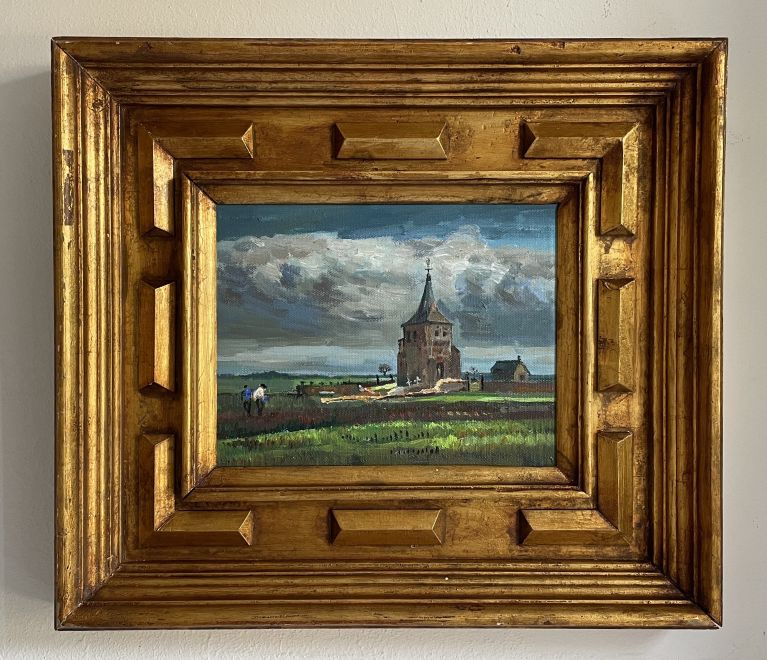 Our hand-painted reproduction of Van Gogh's
'The old church tower at Nuenen'
Your daily dose of Van Gogh.
<< previous
|
next >>