Which Berceuse portrait by Van Gogh did Augustine Roulin choose?
Augustine Roulin chose Van Gogh's portrait of her that now resides in the The Metropolitan Museum of Art in New York. Van Gogh painted 5 slightly different versions and described them as "our lullaby or the woman rocking the cradle."
Today 133 years ago, on or about 25 February 1889,
Vincent van Gogh wrote to Theo from Arles:

"Yesterday and today I began to work. When Mrs Roulin also left, to go and live with her mother in the country for the time being, she took away the Berceuse. I had the sketch of it and two repetitions. She had a good eye and took the best one, only I'm currently redoing it. And I don't want this one to be inferior."

The Roulins had chosen:

Augustine Roulin 'La berceuse'
Oil on canvas
Arles, 1889
93 x 73 cm
The Metropolitan Museum of Art, new York

You may also like to read: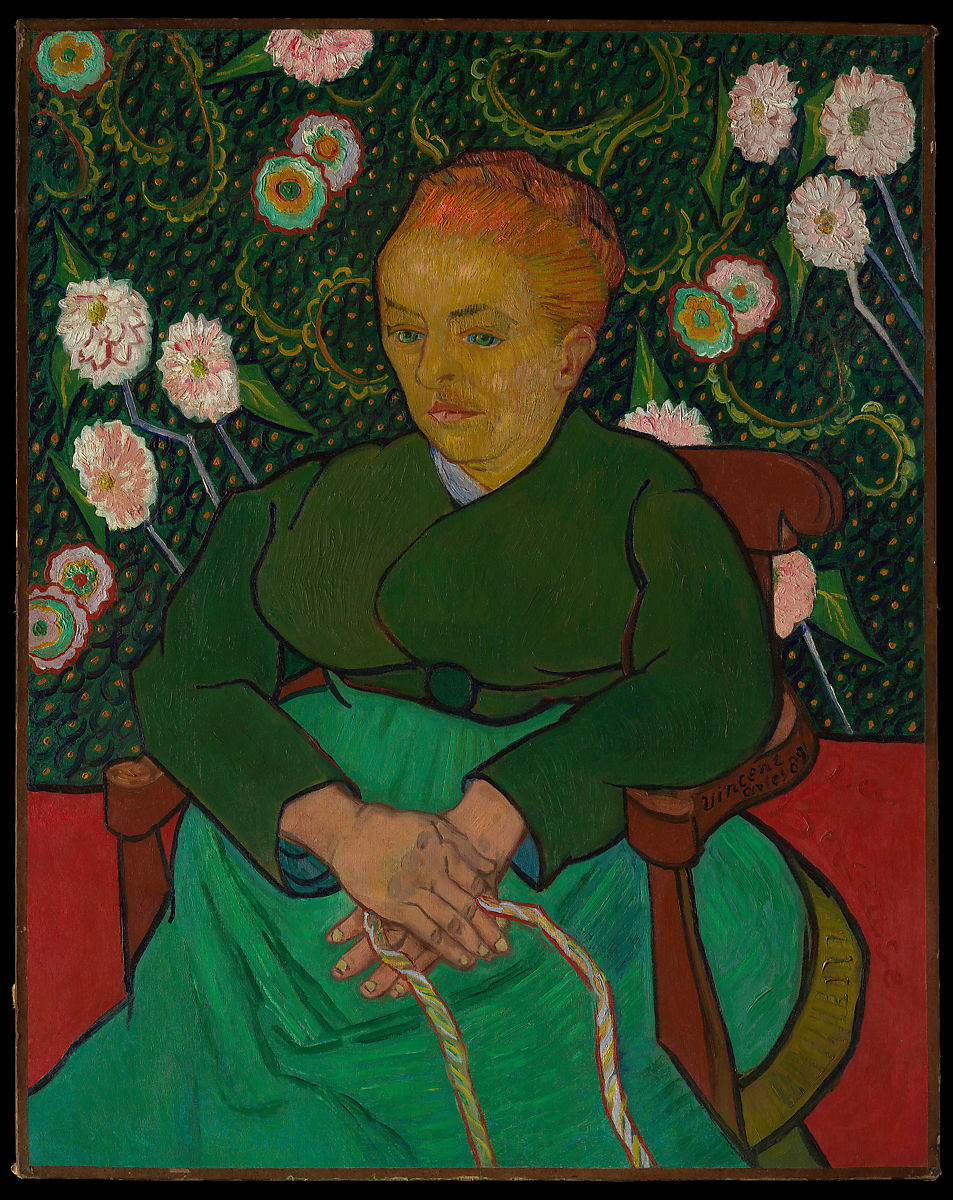 Van Gogh's 'Augustine Roulin / 'La berceuse'
Your daily dose of Van Gogh.
<< previous
|
next >>