How much is a Van Gogh painting worth today?
Van Gogh's paintings in museums are not for sale, but his most famous masterpieces like Starry Night could be worth a billion.

Sometimes a Van Gogh painting from a private owner is auctioned. 'Head of a Woman', painted in Nuenen in Van Goghs darker early style. It fetched 4,842,000 British Pounds (6,027,321USD) at Christie's on 28 February 2023.
Today 138 years ago, on about 5 January 1885
Vincent van Gogh wrote to Anton Kerssemakers from Nuenen:

"Anyway, I'm working with almighty pleasure these days, for I would much rather paint figures than anything else. Then — the heads of these women here with the white caps — it's difficult — but it's so eternally beautiful. It's precisely the chiaroscuro — the white and the part of the face in shadow, that has such a fine tone"

Head of a Woman
Nuenen, March - April 1885
Oil on canvas
41.3 x 32.6 cm
Private collection

You may also like to read: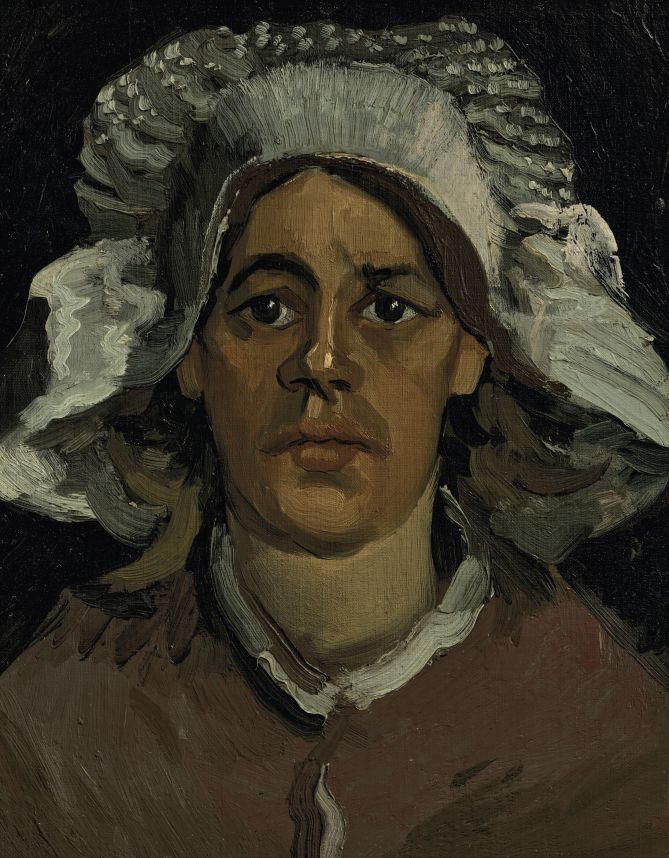 Van Gogh's 'Head of a Woman'
Your daily dose of Van Gogh.
<< previous
|
next >>