Was Vincent van Gogh poor?
Vincent was financially supported by his younger brother Theo during his painting career. Theo sent him a lot more money than most people earned and Vincent had no children to take care of. Yet he often ran out of money as he spent a lot of money on canvas, paint and brushes to be able to produce nearly 900 paintings in 10 years time.
Today 133 years ago, on 20 August 1888,
Vincent van Gogh wrote to Theo from Arles:
"To be carefree, to hope that one of these days I'll be freed from pennilessness: pure illusion. I'll count myself well content to work for an allowance that's just enough and my peace and quiet in my studio for the rest of my life."
Van Gogh probably sold just one painting during his life..
The Red Vineyard
Arles, 1888
Oil on canvas
75 x 93 cm
Pushkin Museum of Fine Arts, Moscow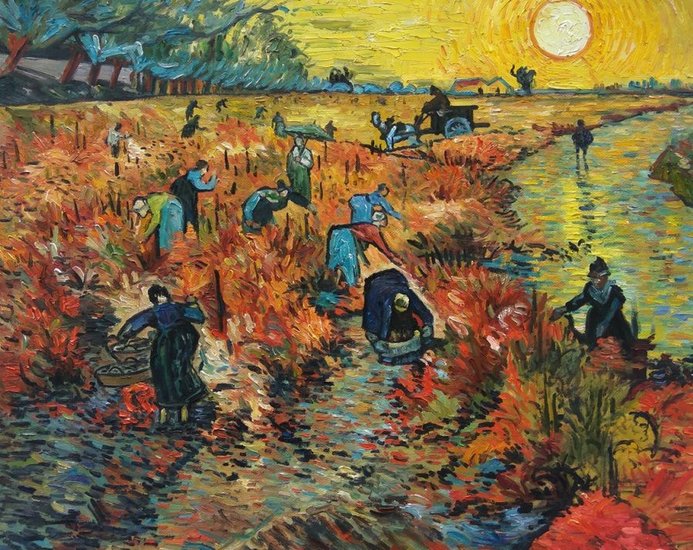 Hand-painted reproduction of Van Gogh's '
The Red Vineyard
'
You may also like to read: