Where was Theo van Gogh's engagement party?
The engagement party was at Weteringschans 121 in Amsterdam, the address of Jo's parents, Hendrik Christiaan Bonger and Hermine Louise Weissman.
Theo and Jo's son Vincent Willem was the founder of Van Gogh Museum just 700 meters away 84 years later. If only they knew..
Today 134 years ago, on 6 January 1889,
Theo van Gogh and Jo van Gogh-Bonger sent the announcement of their engagement party to Vincent van Gogh from Paris/Amsterdam.
Theo van Gogh and Jo Bonger got married on 17 April 1889. One year before Theo declared his love to her. Johanna, who barely knew him, was a little irritated by his sudden proposal of marriage, and thus turned him down at first. Determination ran in the family though..
You may also like to read:
Your Daily Dose of Van Gogh
What did Vincent van Gogh write on this day?
Find out in your
FREE Van Gogh e-book
.
Hundreds of questions answered by Van Gogh himself!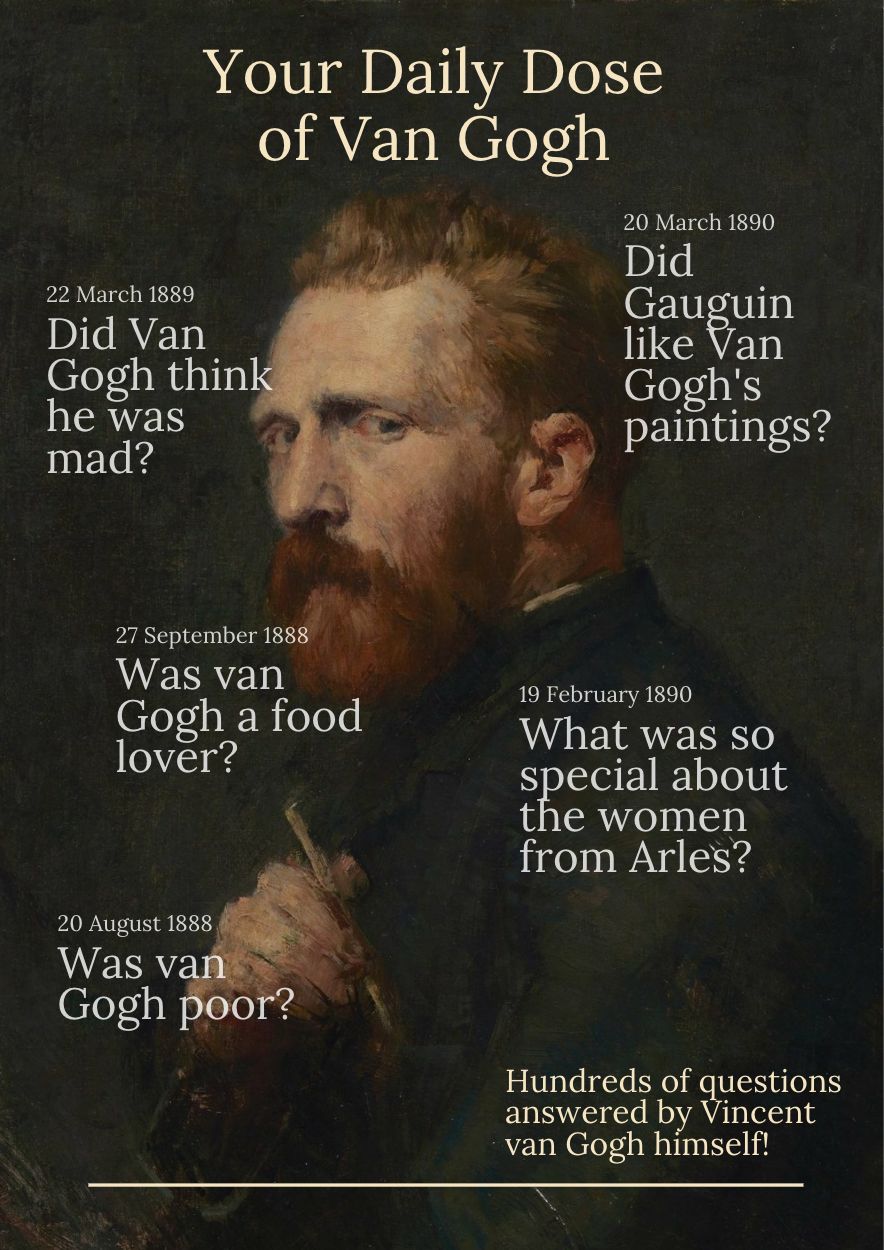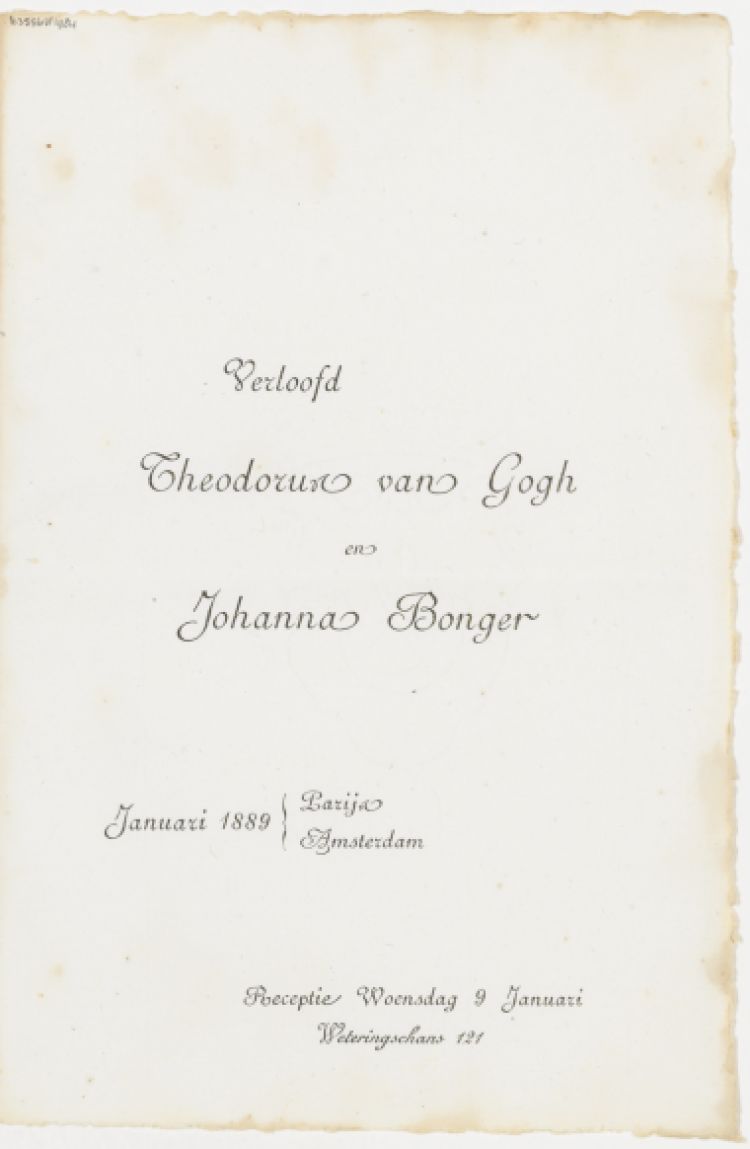 Announcement of the engagement party.
<< previous
|
next >>