Is Van Gogh's sunflower painting in the Van Gogh museum his first version?
In August 1888 Vincent van Gogh made 4 versions of Sunflowers in a Vase. The most famous of these is probably in the National Gallery of London. Then in January 1889 Van Gogh made 3 repetitions of the sunflowers in a vase. One of them is the painting that resides in the Van Gogh Museum in Amsterdam.
Today 133 years ago, on 30 January 1889,
Vincent van Gogh wrote to Theo from Arles:
"This morning I had a very friendly letter from Gauguin to which I replied without delay. When Roulin came I had just finished the repetition of my sunflowers, and I showed him the two examples of the Berceuse between these four bouquets."
One of the repetitions of the Sunflowers:
Vase with 15 Sunflowers
Arles, 1889
Oil on canvas
95 cm x 73 cm
Van Gogh Museum, Amsterdam
You may also like to read: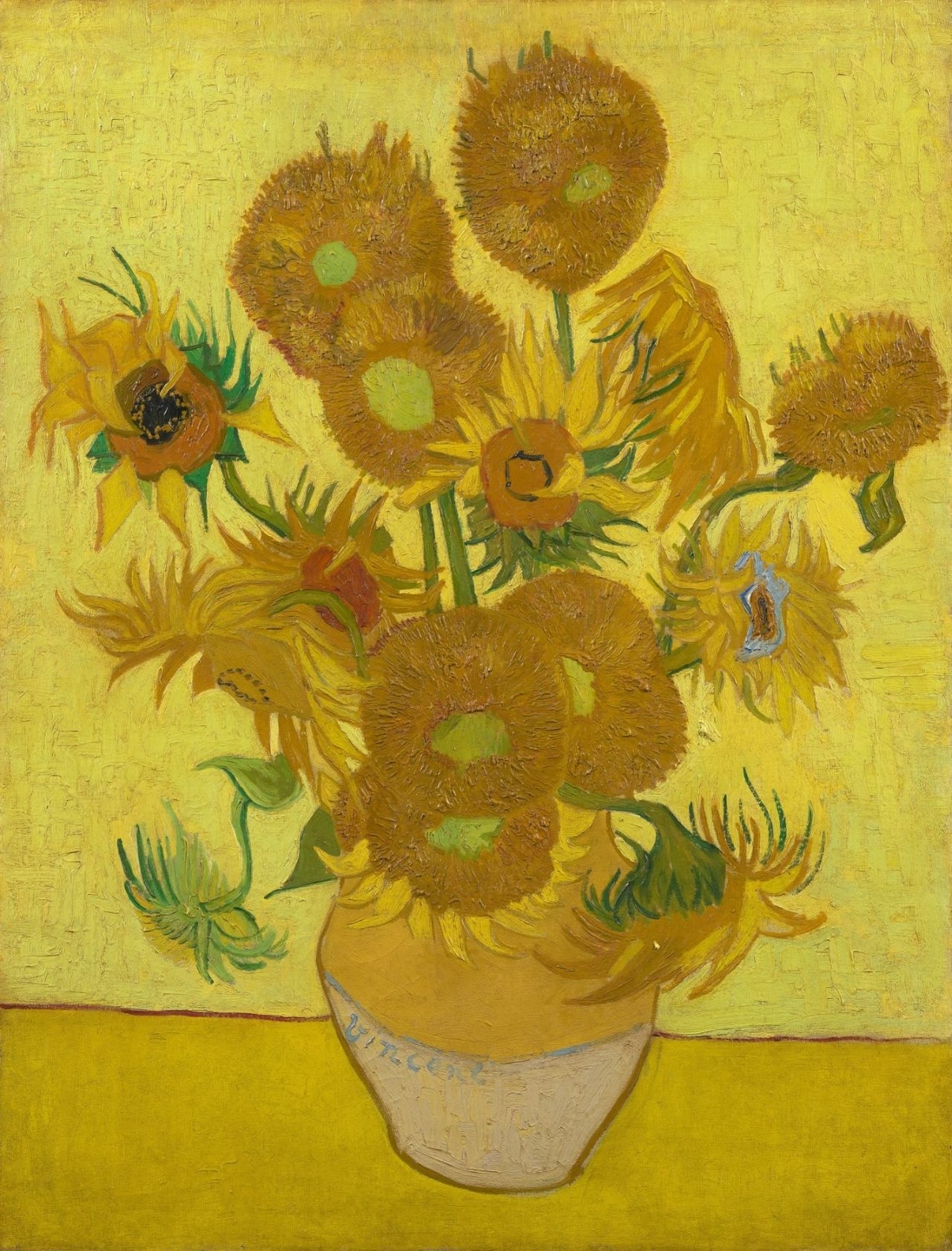 Van Gogh's '
Vase with 15 Sunflowers
' in the Van Gogh Museum.
Your daily dose of Van Gogh.
<< previous
|
next >>