To whom did Van Gogh sell 12 pen drawings in 1882?
Vincent van Gogh was very happy to sell 12 pen drawings to his Uncle Cor or C.M. (Cornelis Marinus van Gogh, 1824–1908). One month later Uncle Cor ordered another 6.

Uncle Cor sold books and art on the Keizersgracht 453 in Amsterdam (and before at Leidsestraat 38). Vincent often visited him when he lived in Amsterdam (14 May 1877 - 5 Jul. 1878) before he had decided to become a painter.
Today 141 years ago, on 11 March 1882,
Vincent van Gogh wrote to Theo from The Hague:

"Theo, it's almost miraculous!!! ..C.M. comes, orders 12 small pen drawings from me, views of The Hague, having seen a few that were finished (Paddemoes. The Geest district – Vleersteeg were finished) for a rijksdaalder apiece, the price set by me. With the promise that if I make them to his liking he'll order 12 more, but for which he'll fix the price higher than I do."

One of the pen drawings Van Gogh sold was:

View of The Hague ('Paddemoes')
The Hague, 1882
Pencil, pen in black ink (faded to brown in places), and wash on wove paper
24,9 x 30,8 cm
Kröller-Müller Museum, Otterlo

You may also like to read: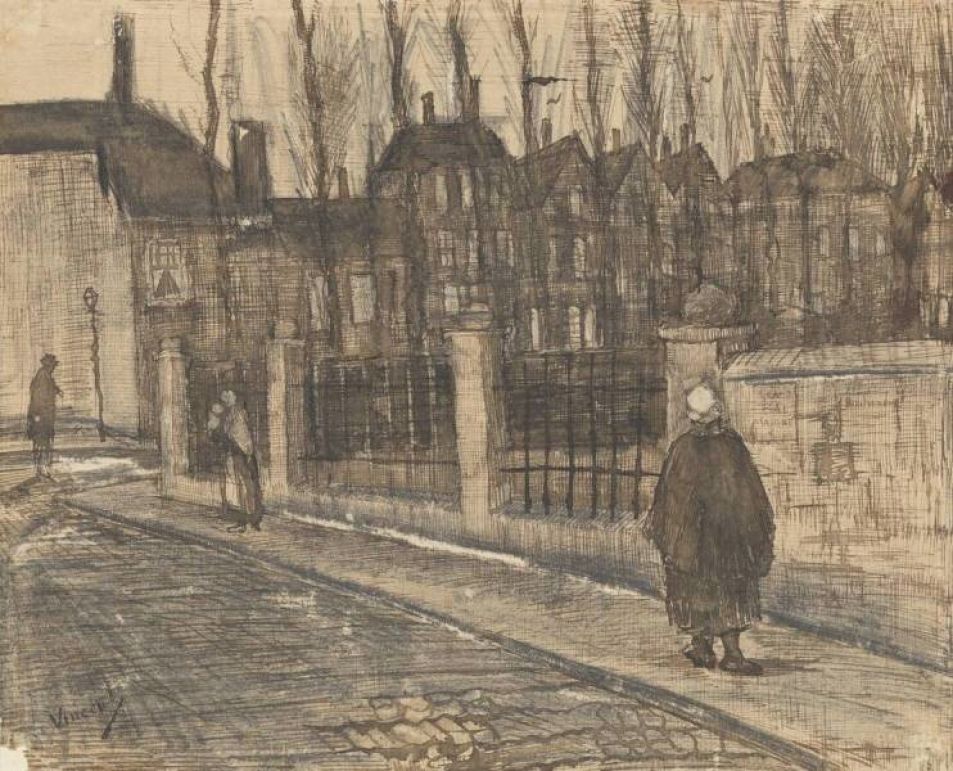 Van Gogh's pen drawing 'View of The Hague ('Paddemoes')'
<< previous
|
next >>
Your Daily Dose of Van Gogh
What did Vincent van Gogh write on this day?
Find out in your
FREE Van Gogh e-book
.
Hundreds of questions answered by Van Gogh himself!