How did Van Gogh come to express emotions?
Van Gogh's paintings with bright colors that he made 1888-1890 evoked emotions that are typical for a post-impressionist. But already in Nuenen in 1884 Vincent was figuring out how he came to express something in his art. The feelings expressed in his winter gardens were no coincidence, but the result of thoroughly understanding his subjects.
Today 139 years go, on 13 March 1884,
Vincent van Gogh wrote to Anthon van Rappard from Nuenen:

"For instance, these little winter gardens — you say it yourself, they're felt — very well, but that's not a fluke, I drew them repeatedly before these and the feeling wasn't in them. After that — after those iron-like ones — came these; so too the clumsy and awkward ones. How it comes about that I express something with them is: because the thing has already formed itself in my mind when I begin. The first ones are utterly unpalatable to other people. I say this so that you should know that if there's something in it, this isn't a fluke but in fact properly reasoned and sought."

Winter Garden
Nuenen, 1884
Pencil, pen and ink, on paper
40,3 x 54,6 cm
Van Gogh Museum, Amsterdam

You may also like to read: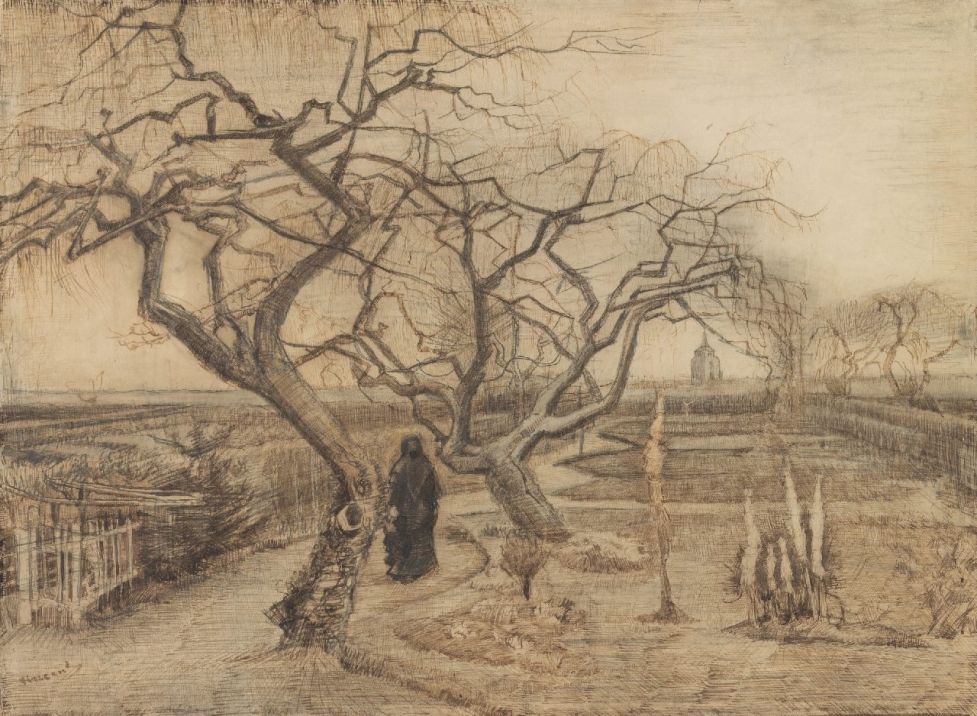 Van Gogh's 'Winter Garden'
<< previous
|
next >>
Your Daily Dose of Van Gogh
What did Vincent van Gogh write on this day?
Find out in your
FREE Van Gogh e-book
.
Hundreds of questions answered by Van Gogh himself!