In quite a few letters Vincent van Gogh mentioned his sadness. His famous quote "The sadness will last forever." was written in a letter from Theo van Gogh to their sister Elizabeth though. They may have been Vincent's last words before he died.
Today 133 years ago, on 4 April 1889,
Vincent van Gogh wrote to Theo from Arles:
"I'm well these days, apart from a certain vague background sadness that's hard to define — but anyway — I've gained physical powers rather than lose them, and I'm working. Just now I have on the easel an orchard of peach trees beside a road with the Alpilles in the background."
La Crau with peach trees in blossom
Arles, 1889
Oil on canvas
65,5 x 81,5 cm
London, The Courtauld Gallery
You may also like to read: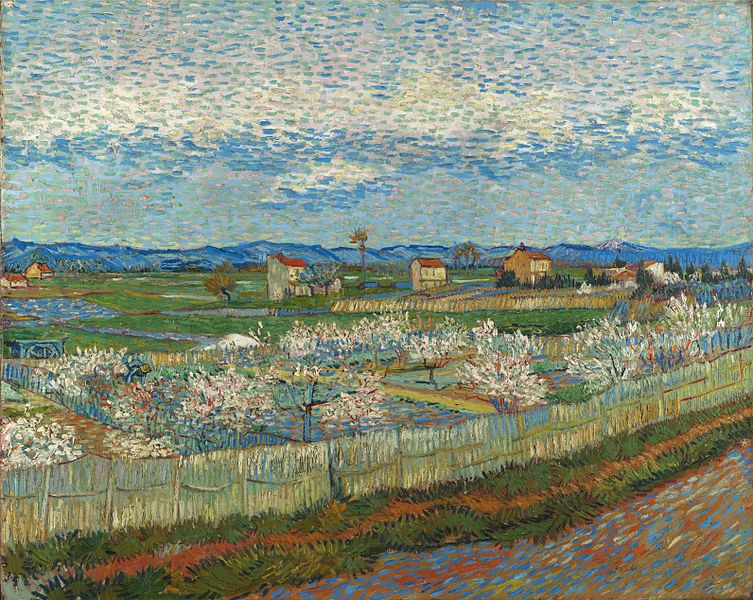 Van Gogh's '
La Crau with peach trees in blossom
'
Your daily dose of Van Gogh.
<< previous
|
next >>