Why did Van Gogh order his canvas in Paris?
When Vincent van Gogh lived in the South of France he had his canvas sent in by train from Paris. He just couldn't get the right quality in Arles or Saint-Rémy much to his frustration.
Today 134 years ago, on 5 April 1888,
Vincent van Gogh wrote to Theo from Arles:
"And — as soon as possible — the final price, to me, of absorbent canvas, 10 metres, please. The colourman here made absorbent canvas for me, but he's so lazy about doing it that I've decided to have everything sent from Paris or Marseille, and give up — having lost all patience — the idea of getting him to do it. (While waiting for a no. 30 absorbent canvas I painted two on non-absorbent canvas.)"
Van Gogh painted Paul Gauguin (Man in a Red Beret) on burlap instead of canvas:
Paul Gauguin (Man in a Red Beret)
Arles, 1888
Oil on burlap
37 x 33 cm
Van Gogh Museum, Amsterdam
You may also like to read: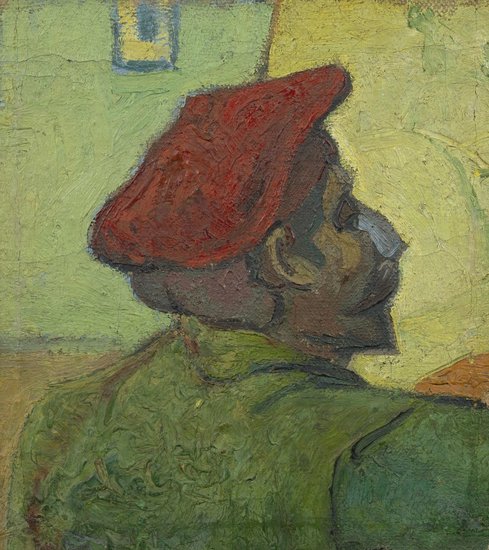 Van Gogh's '
Paul Gauguin (Man in a Red Beret)
'
Your daily dose of Van Gogh.
<< previous
|
next >>