Was Vincent van Gogh inspired by Eugène Delacroix?
Van Gogh was not only inspired by Delacroix, he even copied his '
Pieta'
. In his own way..
Today 136 years ago, on 15 August 1885,
Vincent van Gogh wrote to Anthon van Rappard from Nuenen:
"Have you heard much about Eugène Delacroix? I've read a splendid article about him by Silvestre…. ...Delacroix writes to a friend: 'the chapel where I painted my Pietà was so dark that at first I didn't know how to paint so as to make my painting speak. So I was forced to paint the shadows in Christ's dead body with Prussian blue, the lights with pure chrome yellow'. Here the writer adds, 'one has to be Delacroix to dare do that'."
And in 1889 Van Gogh copied Delacroix' "Pieta" in his own style.
Pieta
Saint-Rémy, 1889
Oil on canvas
73 x 60 cm
Van Gogh Museum, Amsterdam
Van Gogh's letters to his good friend and fellow artist Émile Bernard often show his astonishing knowledge of art. Vincent's admiration for Rembrandt, Delacroix, Millet and many others inspired both him and Bernard. Vincent and Émile were aware of their part in a historic chain of artists developing art in general.
You may also like to read: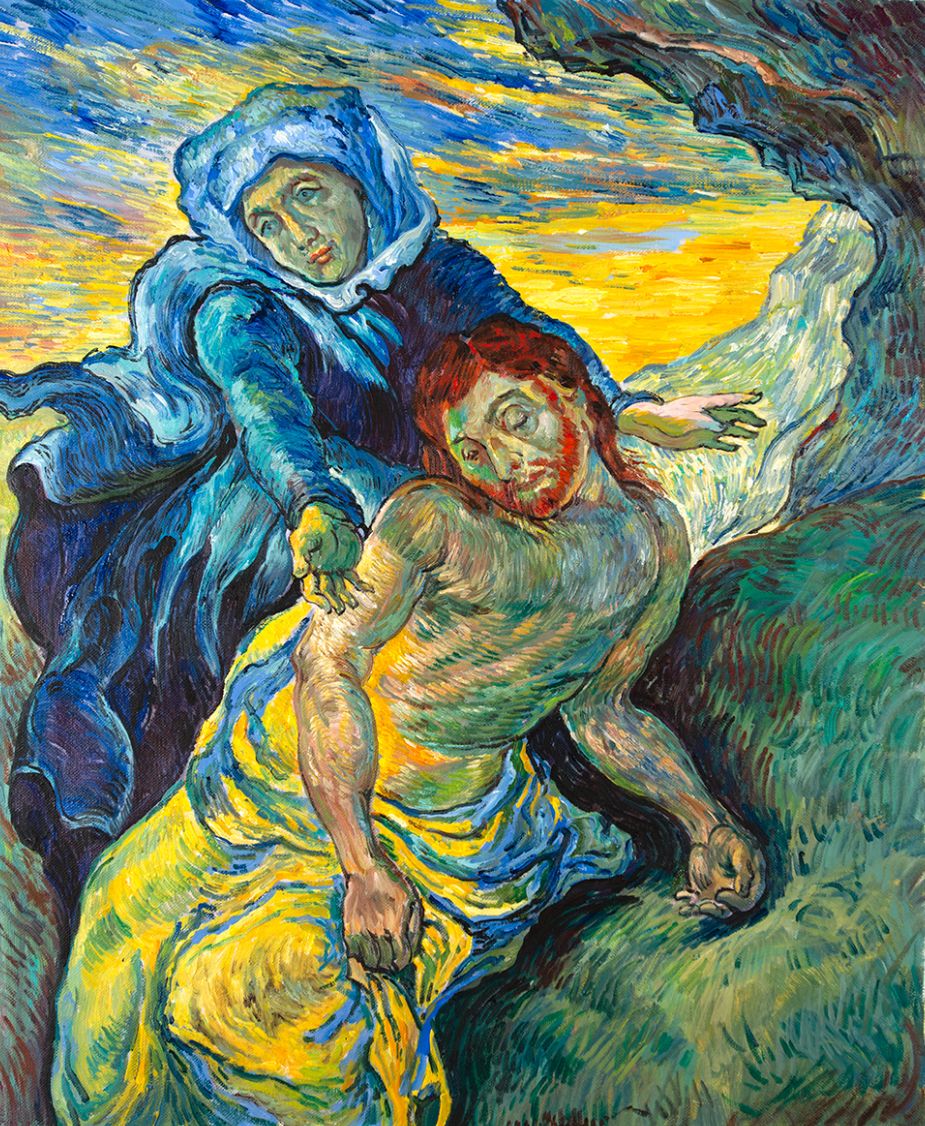 Hand-painted reproduction in oil on canvas of Van Gogh's '
Pieta'
.
Your daily dose of Van Gogh.
<< previous
|
next >>