For whom did Vincent van Gogh paint the Blossoming Almond Tree?
In 1890 Van Gogh painted "
Blossoming Almond Tree
" for his newly born nephew, and namesake, Vincent Willem van Gogh. His brother Theo deciding to name his son after Van Gogh shows again how deeply his love and respect ran.
Today 132 years ago, on 16 August 1889,
Jo van Gogh-Bonger (Theo's pregnant wife) wrote to Vincent van Gogh from Paris:
"You don't know how often you are thought about and spoken of. Ma wrote, too, that she was longing for another letter from you — do you know what Cor brought me from her this morning? — a pair of the sweetest little socks for our little boy (for I still insist that it will be a little boy — even if you mock me for it!)."
Blossoming Almond Tree
Saint-Rémy de Provence, 1890
Oil on canvas
73,5 x 92 cm
Van Gogh Museum, Amsterdam
You may also like to read: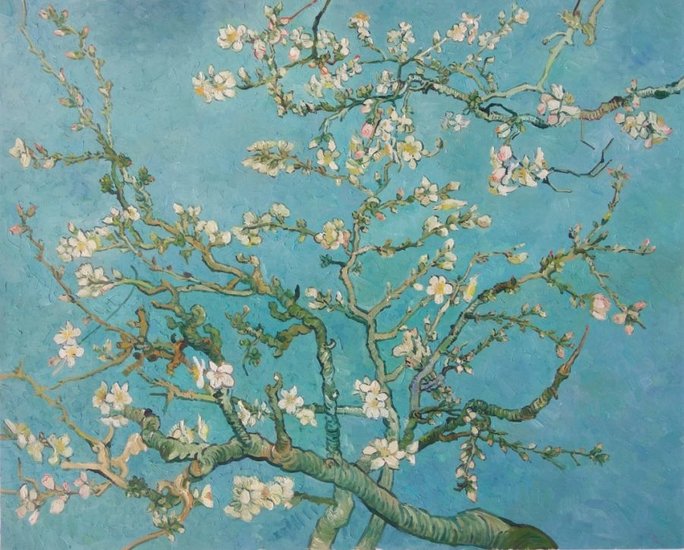 Hand-painted reproduction in oil on canvas of Van Gogh's '
Blossoming Almond Tree
'
.
Your daily dose of Van Gogh.
<< previous
|
next >>