Which wine did Vincent van Gogh drink?
In April 1889 Vincent van Gogh wrote a letter to his sister Willemien from Arles:
"Every day I take the remedy that the incomparable Dickens prescribes against suicide. It consists of a glass of wine, a piece of bread and cheese and a pipe of tobacco." (VGS: English writer Charles Dickens (1812-1870).
Are you a wine lover yourself? You may wonder which wine Van Gogh was drinking back then. Was it a red wine of a white wine? Was the wine any different than they produce these days?
The Red Vineyard
We asked Niek Beute, a well known Dutch wine connaisseur and sommelier, to explore the wines around Arles. Niek found a wine that may come from the exact vineyards that produced wines for Vincent van Gogh. Van Gogh's famous painting '
The Red Vineyard
' gave some interesting ideas about the wine back then that Van Gogh enjoyed on a daily basis.
Take a look (please scroll down on mobile for the video)
Vincent van Gogh to his brother Theo on or about Saturday, 3 November 1888:
"But if only you'd been with us on Sunday! We saw a red vineyard, completely red like red wine. In the distance it became yellow, and then a green sky with a sun, fields violet and sparkling yellow here and there after the rain in which the setting sun was reflected."
Where exactly is Van Gogh's Red Vineyard located?
Shortly after the video was recorded we were lucky to receive very interesting info from a customer who ordered
The Red Vineyard replica
. They are now winemakers in Australia (
www.blackcreekfarm.com.au
), but they are originally from Arles and wrote us:
"I found out the exact location in Arles where Van Gogh painted the scene, on the road towards Montmajour. (On mobile scroll down to see the map.)
Indeed it's close to Montmajour I know this road very well. Coming from Montmajour towards Arles, the road makes a slight curve on the right. You can still see some trees left along the road as they were in the painting. From this spot you can see the dwelling in the painting along the road and in the horizon the top of the Arles church building in the sunset. That's the bearings I took to find out the location, on the right side of the road. There is no more vineyard though. Now it's wheat or rice field."
The Green Vineyard
The Red Vineyard was painted by Van Gogh around 3 November 1888. It became world famous, known as the only known painting to be sold by Van Gogh. The painting can be visited in the Pushkin Museum in Moscow. One month earlier, on 3 October 1888, Van Gogh painted
The Green Vineyard
that resides in the Kröller-Müller Museum in Otterlo, The Netherlands.
You may also like to read:
Buy The Red Vineyard
Would you also like to dream away back to Van Gogh's life in the South of France by looking at your own hand-painted replica in your home? Perhaps while enjoying a good glass of wine? The original painting resides in the Pushkin Museum in Moscow and is not for sale. And a print can be too far off a real Van Gogh. We are happy to paint
The Red Vineyard
(or
The Green Vineyard
) for you in oil on canvas. With brushstrokes and colors as close to the original as possible. A thought: wether it's wine or art; you'd rather go for quality than quantity.
Buy the Hauvette 'Roucas' Provence 2018
Would you like to try a wine that is may be very similar to the wine that Van Gogh was drinking? You can order it from
Vinoniek
. Do you live outside of The Netherlands? Contact Niek about worldwide delivery.
Your Daily Dose of Van Gogh
What did Vincent van Gogh write on this day?
Find out in your
FREE Van Gogh e-book
.
Hundreds of questions answered by Van Gogh himself!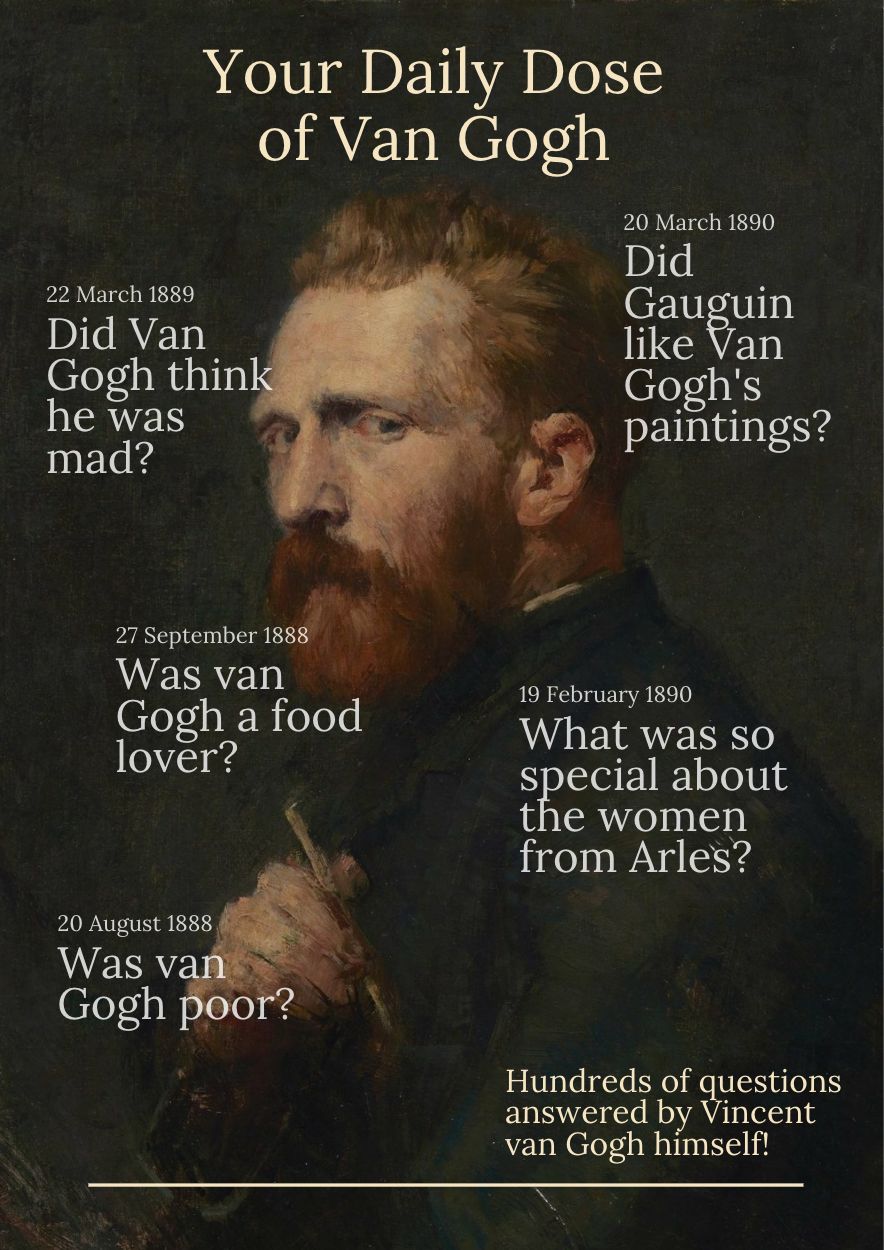 Dutch Wine connaisseur Niek Beute found a wine that may come from a vineyard that produced wines for Vincent van Gogh.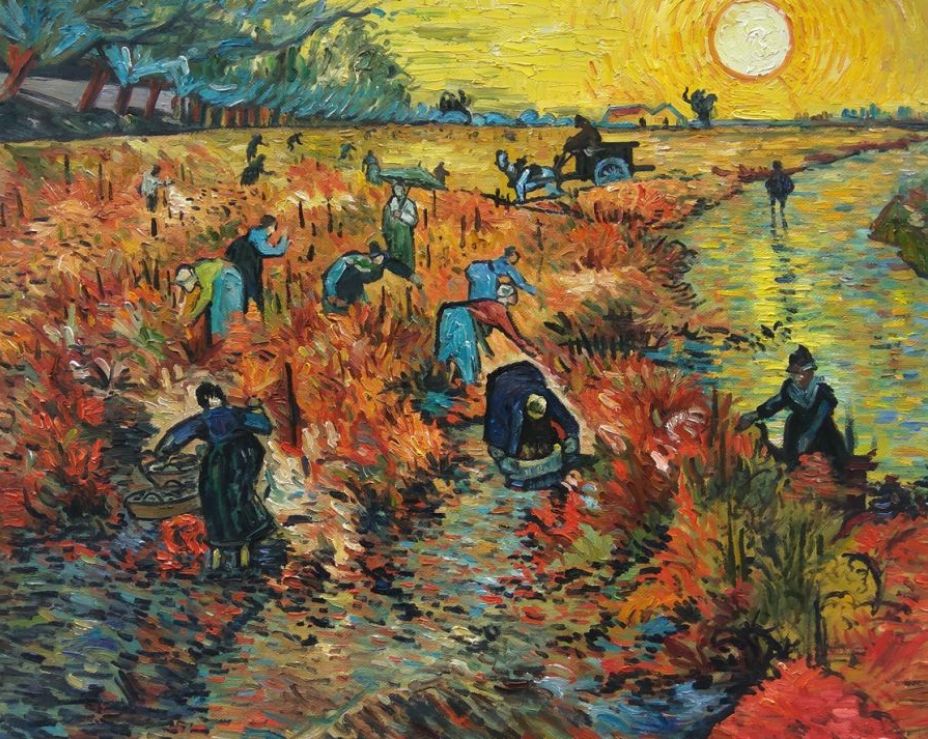 Our replica of Van Gogh's painting '
The Red Vineyard
'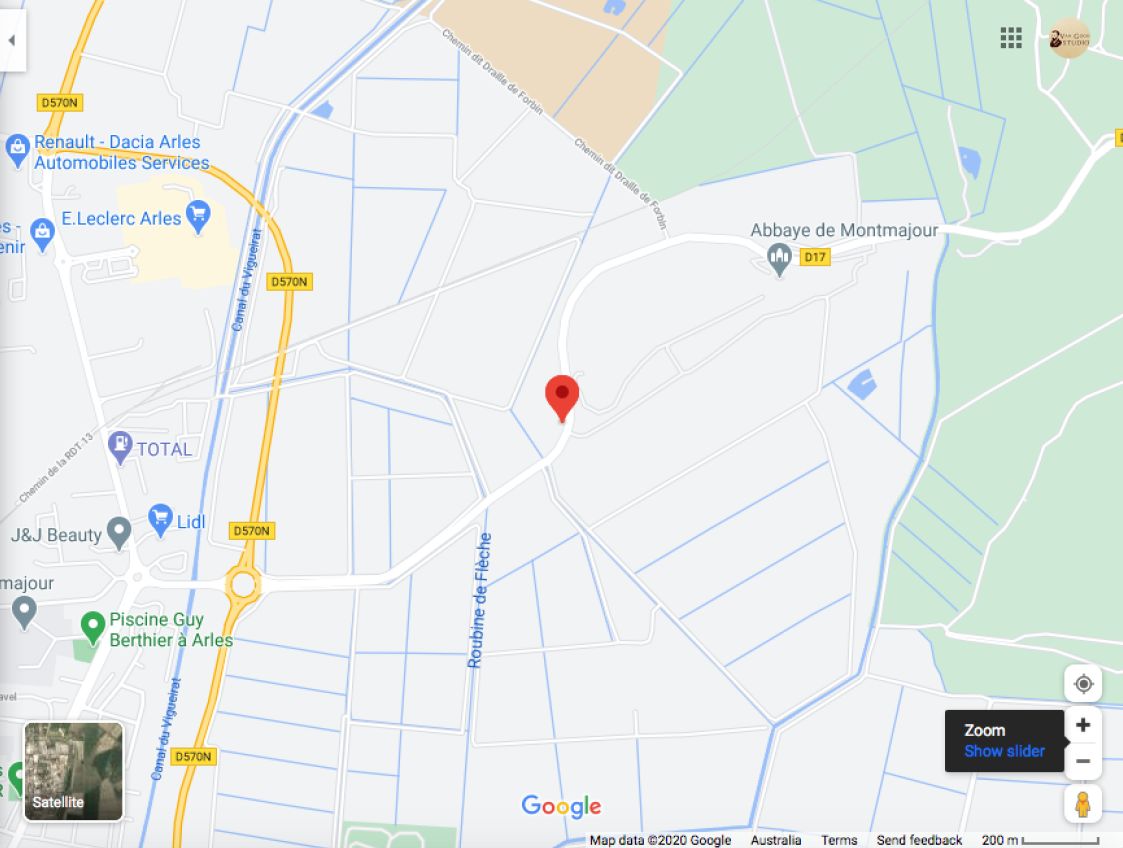 The exact location of Van Gogh's painting '
The Red Vineyard
'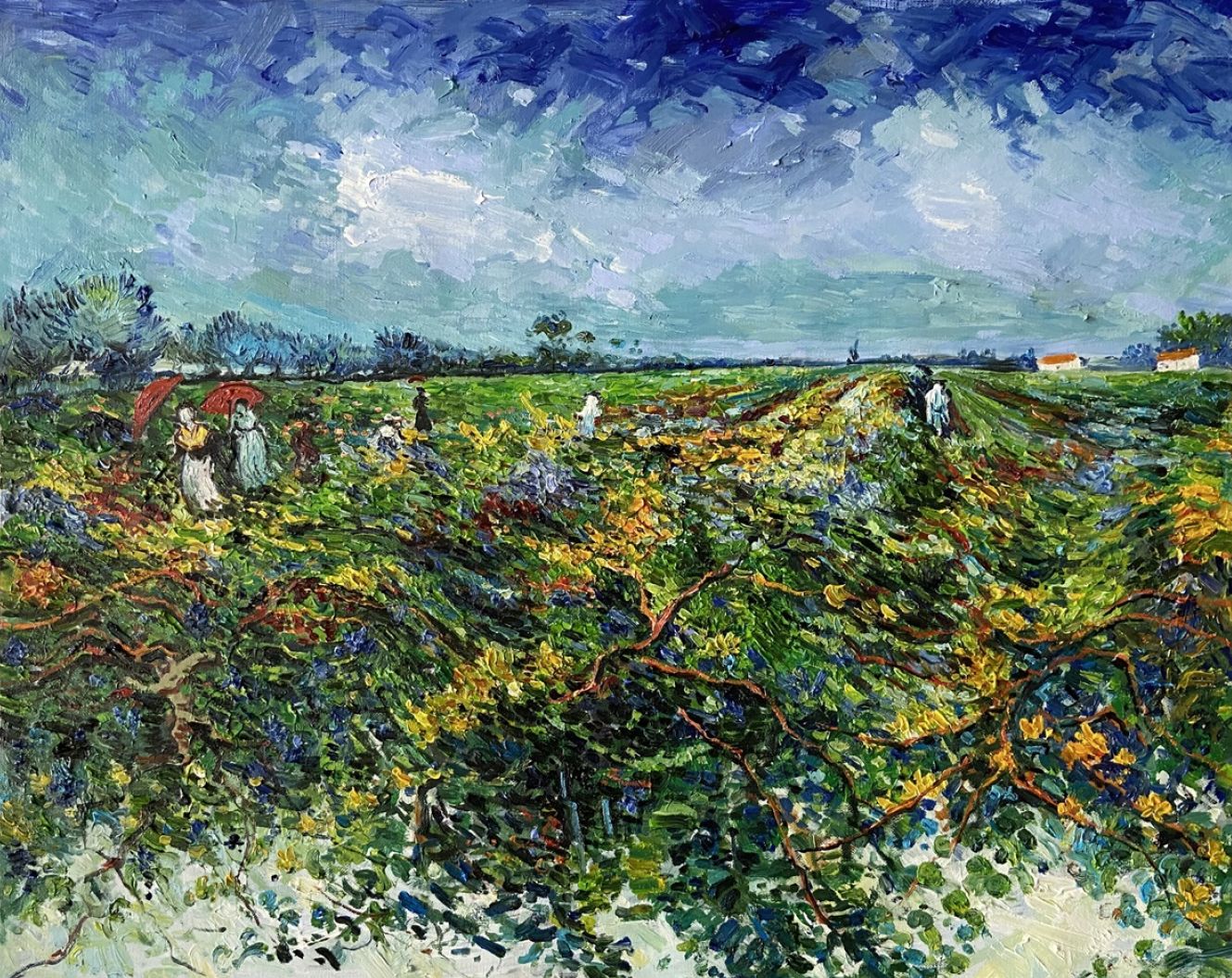 Our replica of Van Gogh's painting 'The Green Vineyard'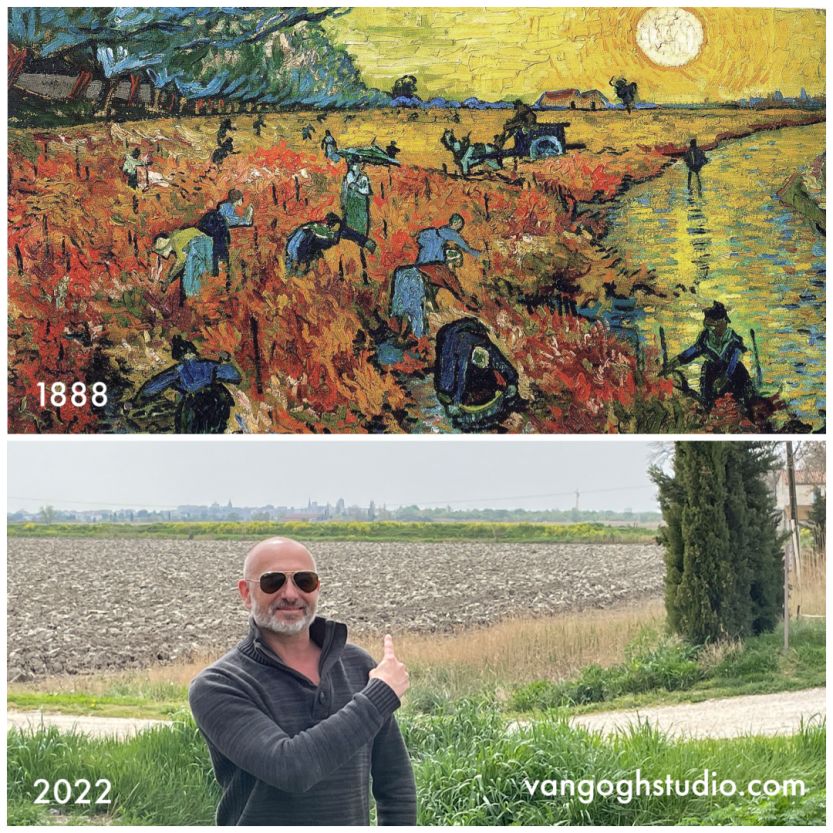 Follow in Van Gogh's footsteps in The South of France