What do Van Gogh and Rembrandt have in common?
Of course Vincent van Gogh and Rembrandt van Rijn are both world famous Dutch painters. What few people know is that Rembrandt's work was painted quickly, like Van Gogh's paintings.
Today 136 years ago Van Gogh visited the Rijksmuseum in Amsterdam.
A week later he wrote to Theo:

"What particularly struck me when I saw the old Dutch paintings again is that they were usually painted quickly. That these great masters like Hals, Rembrandt, Ruisdael — so many others — as far as possible just put it straight down — and didn't come back to it so very much."

In the Rijksmuseum Van Gogh was able to study Rembrandt's 'Nightwatch' and 'The Anatomy Lesson of Dr. Nicolaes Tulp'

Four years after he visited the Rijksmuseum in Amsterdam Van Gogh painted "Van Gogh Half Figure of an Angel after Rembrandt" in Saint-Rémy-de-Provence in 1889. Theo van Gogh had sent a copy of an etching based Rembrandt's painting 'The Archangel Raphael'. Its location is unfortunately unknown. Yes, a missing angel indeed.

Half Figure of an Angel after Rembrandt
Saint-Rémy, 1889
54 cm x 64 cm
location unknown

You may also like to read: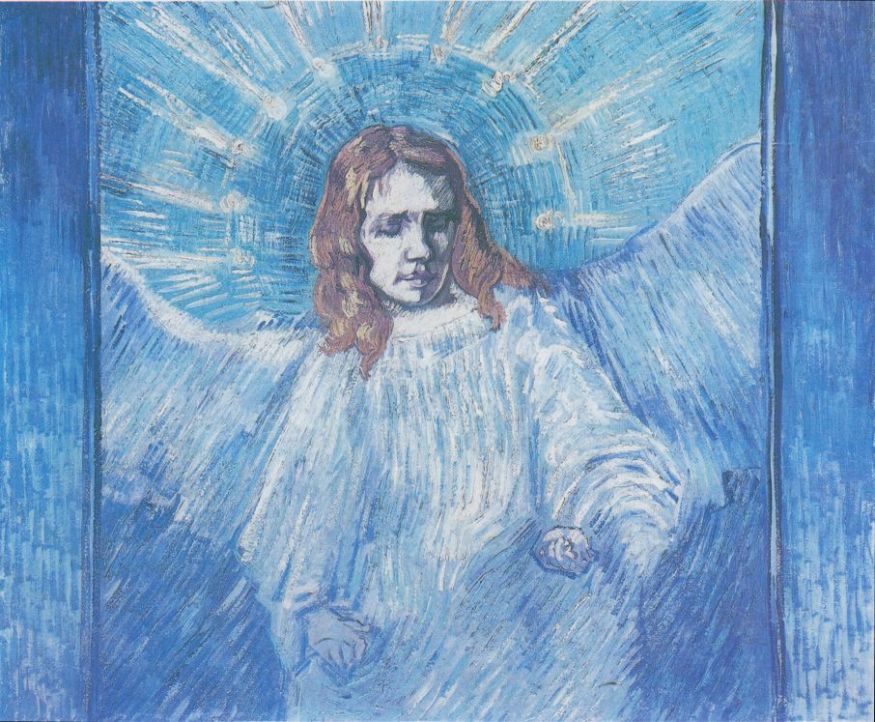 Van Gogh's 'Half Figure of an Angel after Rembrandt'
<< previous
|
next >>
Your Daily Dose of Van Gogh
What did Vincent van Gogh write on this day?
Find out in your
FREE Van Gogh e-book
.
Hundreds of questions answered by Van Gogh himself!