What do Van Gogh's sowers symbolize?
Vincent van Gogh's paintings and drawings of sowers symbolize the eternal cycle of nature and of agricultural life. As a sower of God's word they also have a religious meaning.
Today 133 years ago, on or about 29 October 1888,
Vincent van Gogh wrote to Theo from Arles:
"I don't yet know what Gauguin thinks about my decoration in general; I only know that there are some studies that he really does like, namely, the Sower, the Sunflowers, the Bedroom."
and:
"I dare believe that you'll like the new Sower. I'm writing in haste, we have heaps of work. He and I plan to go to the brothels a lot, but only to study them."
The Sower
Arles, 1888
Oil on canvas
72 x 91 cm
Hahnloser/Jäggli Stiftung, Villa Flora, Winterthur, Switzerland
You may also like to read: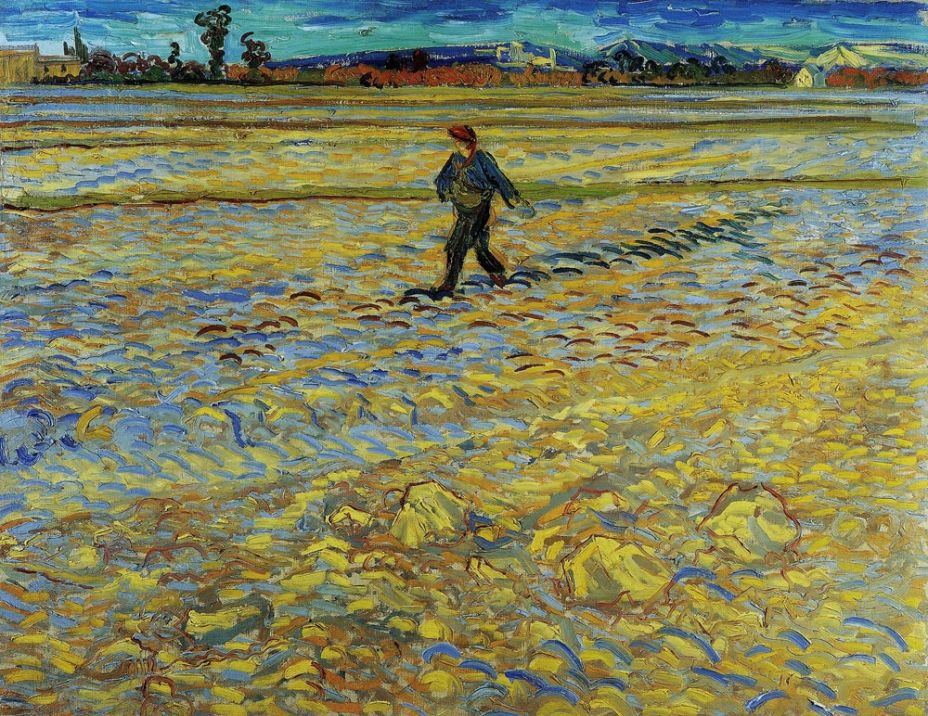 Van Gogh's '
The Sower
'
<< previous
|
next >>
Your Daily Dose of Van Gogh
What did Vincent van Gogh write on this day?
Find out in your
FREE Van Gogh e-book
.
Hundreds of questions answered by Van Gogh himself!