What happened to the rest of Van Gogh's painting of Two Lovers?
The fragment Walking couple / Two Lovers is all that has survived of a study van Gogh painted. A letter shows a sketch of the whole painting, including The Langlois bridge. Van Gogh later wrote that he had ruined the study.
Today 134 years ago, on 18 March 1888,
Vincent van Gogh wrote to Emile Bernard from Arles:
"At the top of this letter I'm sending you a little croquis of a study that's preoccupying me as to how to make something of it — sailors coming back with their sweethearts towards the town, which projects the strange silhouette of its drawbridge against a huge yellow sun."
Walking couple / Two lovers
Arles, 1888
Oil on canvas
32,7 x 22,8 cm
Private collection
You may also like to read:
Your Daily Dose of Van Gogh
What did Vincent van Gogh write on this day?
Find out in your
FREE Van Gogh e-book
.
Hundreds of questions answered by Van Gogh himself!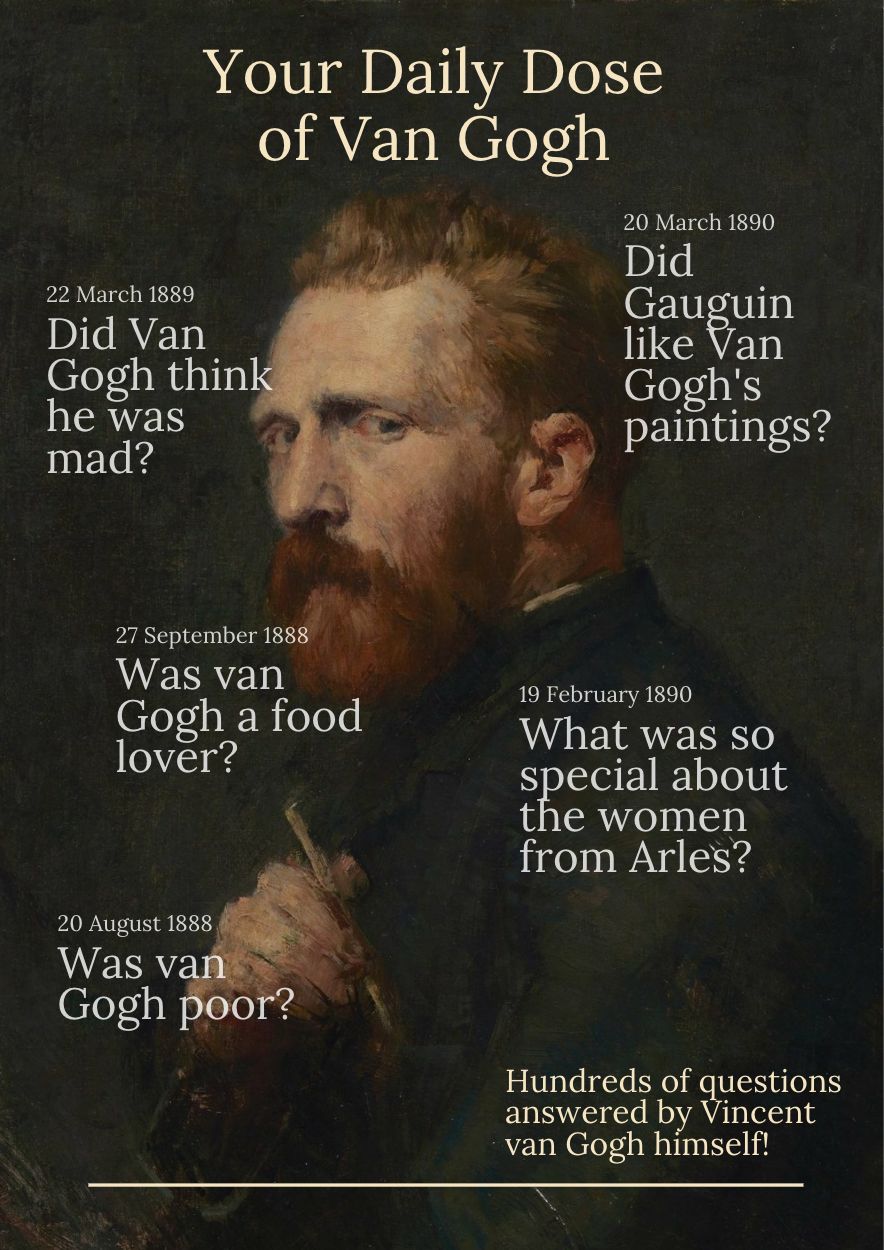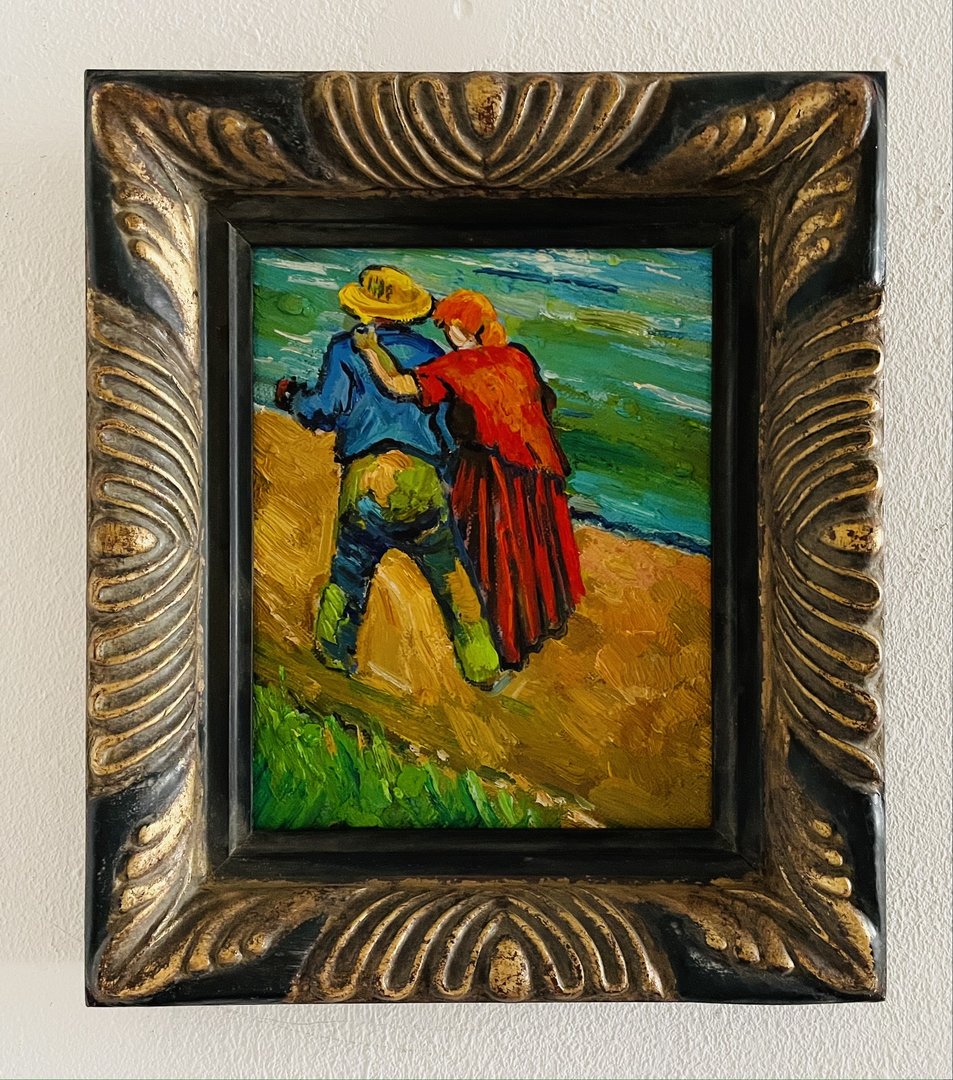 Our hand-painted reproduction of Van Gogh's '
Walking couple / Two lovers
'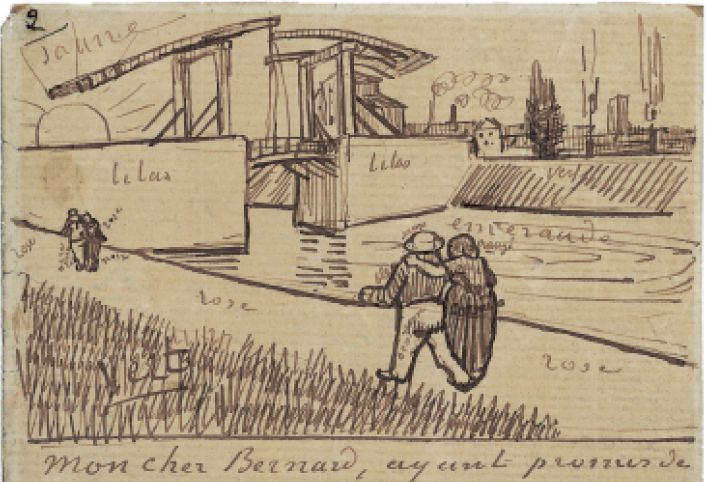 Van Gogh's sketch of the whole painting
Your daily dose of Van Gogh.
<< previous
|
next >>