How much did Van Gogh's The Red Vineyard sell for?
Vincent van Gogh's painting The Red Vineyard sold at the exhibition of the Salon of Les XX in Brussels to Anna Boch for 400 francs. This could have been the only painting sold by Van Gogh during his lifetime.
Today 132 years ago, on 19 March 1890,
Theo van Gogh wrote to Vincent from Paris:
"I've received the money for your painting from Brussels, and Maus writes to me: 'When you have an opportunity please tell your brother that I was very happy that he participated in the Salon of Les Vingt where, in the melée of discussions, he found lively artistic sympathies'. Do you want me to send you the money? I'm holding it for you for whenever you want it."
The Red Vineyard
Arles, 1888
Oil on canvas
75 × 93 cm
Pushkin Museum of Fine Arts, Moscow
You may also like to read: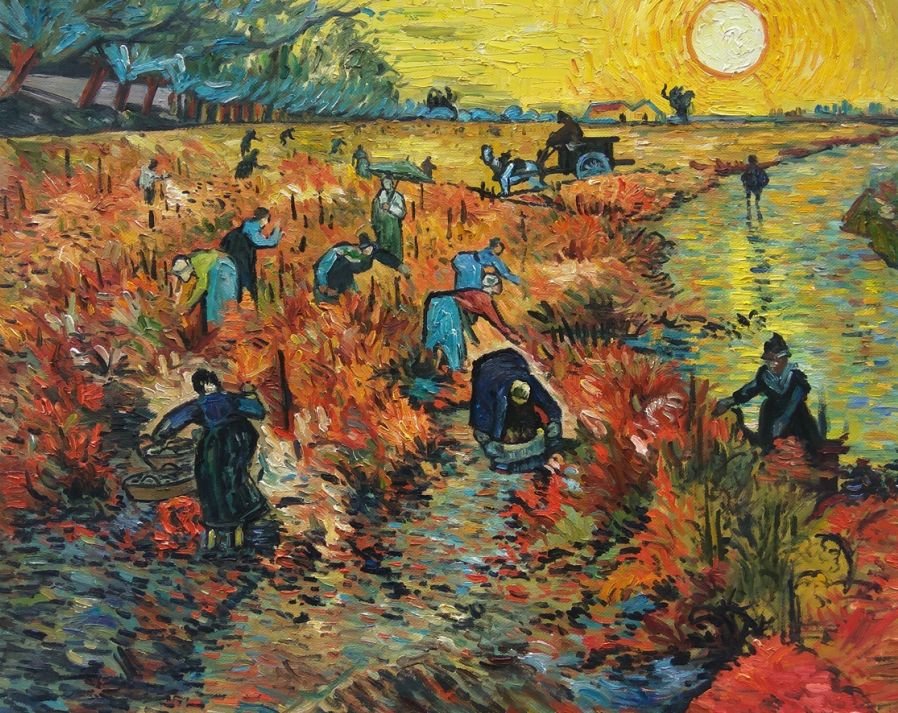 Our hand-painted reproduction of Van Gogh's '
The Red Vineyard
'
Your daily dose of Van Gogh.
<< previous
|
next >>