Why did Van Gogh advise to get rid of books?
Getting rid of most of his books gave Vincent van Gogh peace. His resolution to dispose of nearly all his books shows striking similarities to the decision of Maggie Tulliver in George Eliot's novel 'The mill on the Floss'.
Today 146 years ago, on 14 October 1875,
Vincent van Gogh wrote to Theo from Paris:
"I advised you to get rid of your books, and I still advise you to do so, certainly, just do it; it will give you peace. But while you're doing it, take care not to become narrow-minded and to shy away from reading what is well written; on the contrary, that is a comfort in our lives."
Vincent was an avid reader though. His favorite author was probably Charles Dickens, but he also read Michelet, Carlyle, Daudet, Flaubert, Balzac, Maupassant, Zola, Keats, Eliot, Shakespeare, Voltaire, Hans Christian Andersen, and many others.
And he painted books several times, one example:
Gauguin's chair
Arles, 1888
Oil on canvas
90,3 x 72,5 cm
Van Gogh Museum, Amsterdam
You may also like to read: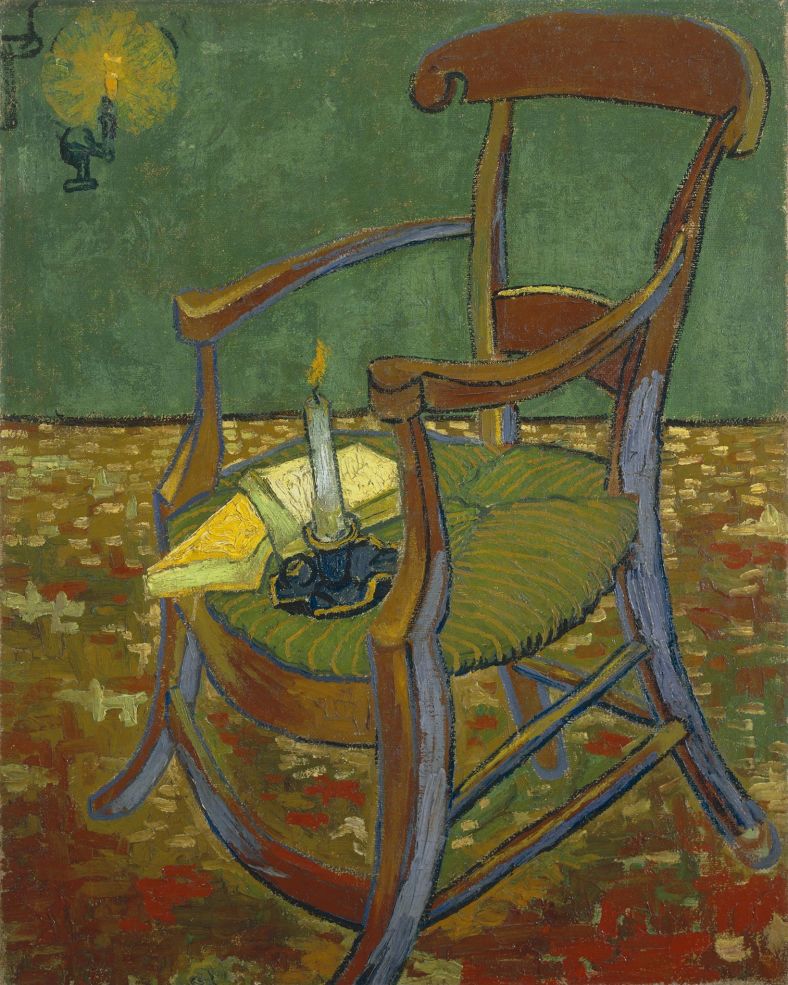 Van Gogh's '
Gauguin's chair
'.
Your daily dose of Van Gogh.
<< previous
|
next >>