What was Van Gogh's mood a few days before he died?
Vincent van Gogh seems to have been full of energy and devotion.
Today 131 years ago, on 23 July 1890,
Vincent wrote to his brother Theo from Auvers-sur-Oise:
"I'm applying myself to my canvases with all my attention, I'm trying to do as well as certain painters whom I've liked and admired a great deal."
Shortly before he completed 'Plain near Auvers'.
Plain near Auvers
Auvers-sür-Oise, July 1890
Oil on canvas
73.5 x 92 cm
Neue Pinakothek, Munich, Germany.
And only 4 days later Van Gogh got shot / shot himself and died two days later on 29 July 1890.
You may also like to read: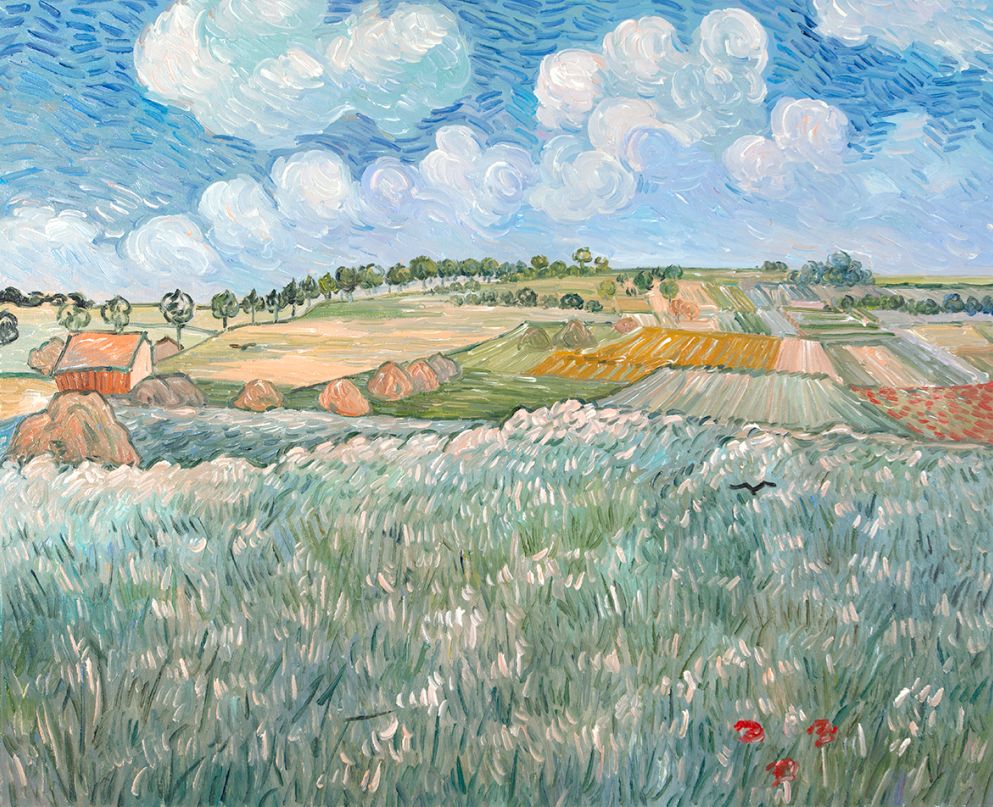 Hand-painted reproduction in oil on canvas of Van Gogh's "
Plain near Auvers
".
Your daily dose of Van Gogh.
<< previous
|
next >>