Where did Van Gogh store his paintings?
Vincent van Gogh sent his paintings to his brother Theo who stored them in his house. From 1889 many of them were also kept at Père Tanguy's place in Paris.
Theo van Gogh wrote to Vincent from Paris in July 1889:
"I've rented a small room in père Tanguy's house where I've put quite a few of them… Père Tanguy has already given me a lot of help, and it's going to be very easy to let him continually have new things to show." Vincent replied,
Today 131 years ago, on 6 September 1889:
"My dear brother,
Although I've already written to you, there are still many things you have told me and to which I haven't yet replied. First that you've rented a room in Tanguy's house and that my canvases are there, that's most interesting – provided you're not paying a lot for it – the expenses still continuing and the canvases still taking their time to bring anything back in, that often frightens me."
One of the 3 portraits by Van Gogh of Pére Tanguy
Paris, 1887
Oil on canvas
92 x 75 cm
Musée Rodin, Paris
You may also like to read: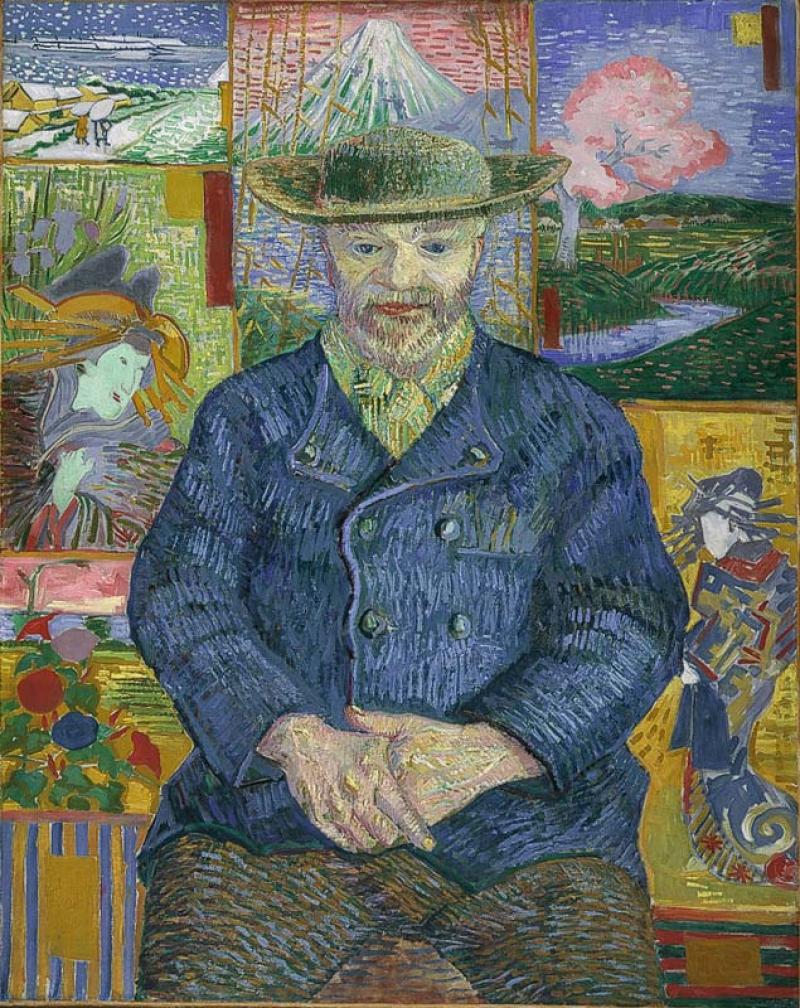 One of the 3 portraits by Van Gogh of Pére Tanguy
Your daily dose of Van Gogh.
<< previous
|
next >>