Which painting is Van Gogh's Ravine hiding?
Vincent van Gogh painted two versions of The Ravine. One version resides in the Kröller-Müller Museum in The Netherlands. The second version in the Museum of Fine Arts in Boston hides a painting underneath the surface: Wild vegetation. This was only discovered by x-rays in 2007, 118 years after he painted it.
It is unlikely that Van Gogh was not happy with the painting and therefore painted over it. He had made sketch of it and wrote about it to Theo. Probably Van Gogh was short of canvas and used it again. And another masterpiece was lost forever..
Today 132 years ago, on 3 January 1890,
Vincent van Gogh wrote to Theo from Saint-Rémy-de-Provence:
"The ravine. This is the study done on a day when the mistral was blowing; I had wedged my easel in place with large stones. ­The painting of this isn´t dry, it´s in a tauter drawing style, and there´s more suppressed passion and it has more colour."
The Ravine
Saint-Rémy-de-Provence, 1889
Oil on canvas
73 x 91,7 cm
Museum of Fine Arts, Boston
You may also like to read: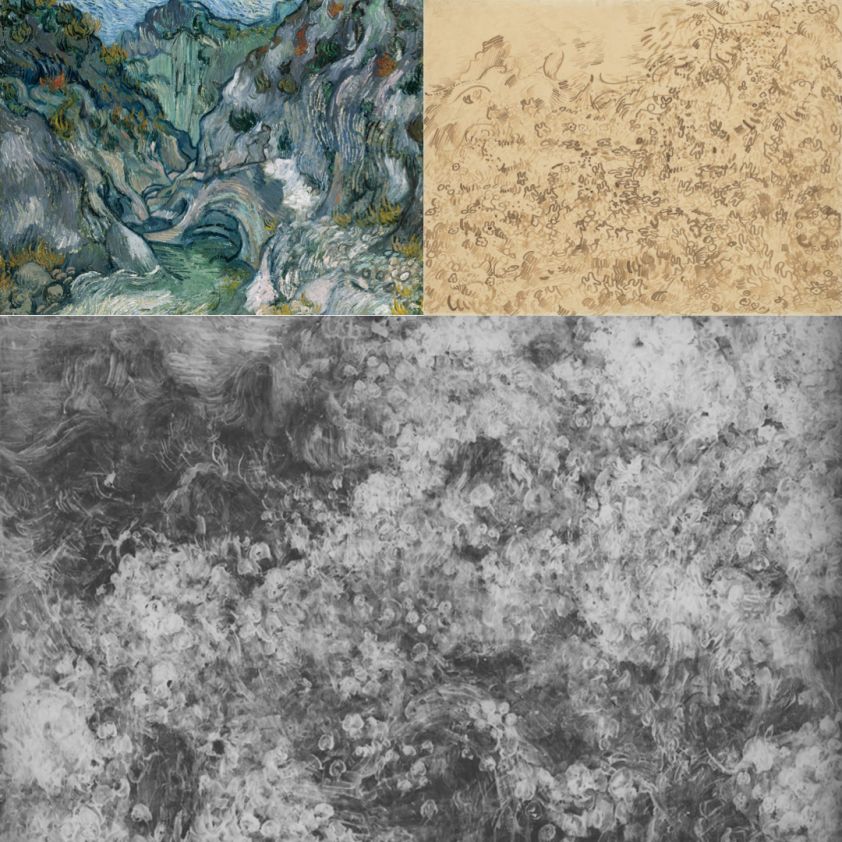 Van Gogh's '
Ravine
', sketch of 'Wild Vegetation' in the Van Gogh Museum, and x-rays revealing the painting 'Wild Vegetation' underneath '
Ravine
'.
Your daily dose of Van Gogh.
<< previous
|
next >>