Which paintings did Van Gogh show at the Independents exhibition in Paris in 1889?
The fifth exhibition of the Société des Artistes Indépendants was held in Paris from 3 September to 4 October 1889. Vincent van Gogh sent Starry Night over the Rhône and Irises, two masterpieces that he made in Arles in 1888 en Saint-Rémy-de-Provence in 1889.
Today 133 years ago, on 7 January 1889,
Vincent van Gogh wrote to Theo from Arles:
"I just think that we must still keep calm regarding my own painting. If you want some I can certainly send them to you now, but when calm returns to me I hope to do something else. In any case, as regards the Independents, do what seems best to you and what the others will do."
Irises
Saint-Rémy-de-Provence, 1889
Oil on canvas
71 × 93 cm
J. Paul Getty Museum, Los Angeles
You may also like to read: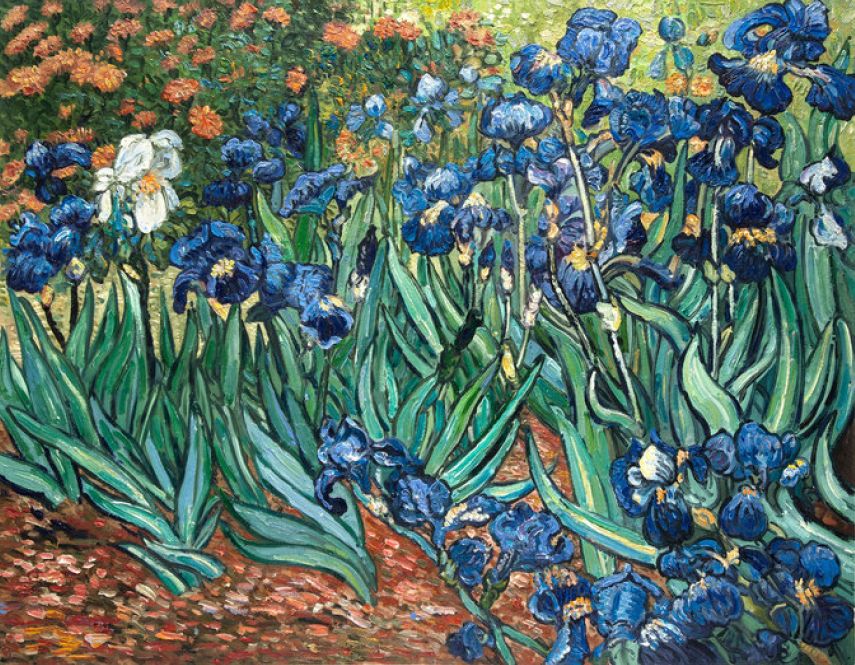 Our hand-painted reproduction of Van Gogh's '
Irises
'
Your daily dose of Van Gogh.
<< previous
|
next >>