Did Van Gogh actually copy Millet?
Vincent van Gogh copied 21 art works of Millet. But did he actually copy them? Were Van Gogh's paintings only inspired on Millet's art? Van Gogh clearly changed color, composition and perspective. The expression is also different. They gave Vincent comfort, translating Millets into another language. What did Theo think?
Today 132 years ago, on 8 January 1890,
Theo van Gogh wrote to Vincent from Paris:

"Yesterday evening your new consignment arrived, and it's very remarkable. You know, one of the things I like best is the Evening after Millet. Copied like that it's no longer a copy. There's a tone in it and everything is so harmonious. It's really very successful."

Evening (after Millet)
Saint-Rémy-de-Provence, 1889
Oil on canvas
74,5 x 93,5 cm
Van Gogh Museum, Amsterdam

You may also like to read: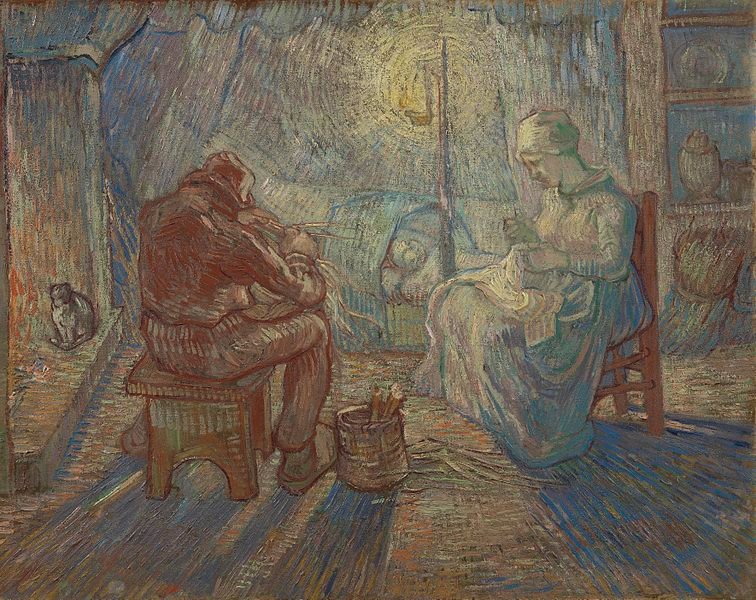 Van Gogh's 'Evening (after Millet)'
Your daily dose of Van Gogh.
<< previous
|
next >>